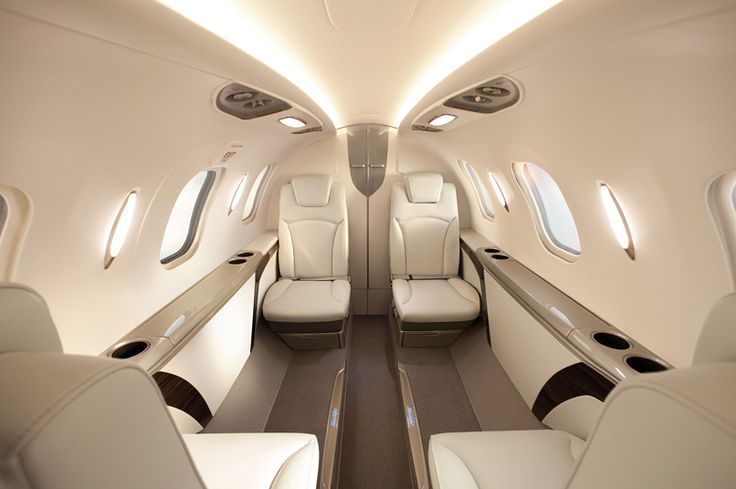 The Honda Aircraft Company continues to impress and is kicking ass, taking no prisoners in its quest to become the best private jet manufacturer in the world… and it's making competitors nervous. Why? For one Honda Jets are the most delivered aircraft in its class for five years in a row, based on data provided by the General Aviation Manufacturers Association (GAMA). During 2021, Honda Aircraft Company delivered 37 aircraft to customers around the world.
"I am humbled and honored that the Honda Jet continues to be selected by our owners and operators as we expand our global fleet," said Honda Aircraft Company President and CEO Michimasa Fujino. "Being the best-selling aircraft in our class for five consecutive years is a reflection of the Honda Aircraft team's commitment to offering our customers a product of the highest performance, quality, and our maturity as a leader in the aviation industry. We will continue to bring new value to the industry and provide superior service and support to customers."
What makes the Honda Jet unique? Is it the engine placement? Is it the amazing design? Is it that it can boast that is is "Made in the USA" and provides high paying jobs and was cited when the FAA awarded Honda Aircraft Company with the "Diamond level AMT employer award," …the highest level in the William (Bill) O'Brien Aviation Maintenance Technician Awards program, in recognition of the skill and professionalism of Honda Aircraft's maintenance technicians.
Whatever the reason, they don't seem to be stopping and have an amazing prototype with the Honda Jet 2600 that will change the industry forever.
About the Honda Jet Elite S
Honda Jet Elite S is a new light business jet introduced in May 2021. This jet is one of the most advanced light jets in the world. It is also the fastest, goes the farthest and reaches the highest altitudes for any aircraft in its class.
It comes with improved aviation technology. The Elite S jet offers increased range compared to older models. It is the latest addition to the Honda Jet family of aircraft and an upgraded version of the Honda Jet Elite, which was launched in 2018.
Honda Jet Elite S Design Details
Honda Jet Elite S has a length of 42.6ft (12.99m), height of 14.9ft (4.54m) and wingspan of 39.7ft (12.12m). The aircraft's interior is 17.8ft (5.43m) long, 5ft (1.52m) wide and 4.83ft (1.47m) tall.
The maximum take-off weight of the jet has been increased by 200lb (91kg), which allows it to fly an additional 222km with extra payload or an additional passenger. More cargo and more people!
The jet is made of composite materials. The the fuselage is lighter and stronger, allowing it to fly higher and use less fuel. The engines are placed over the wing to minimize aerodynamic shock wave and increase the aircraft's top speed of 485mph. The over-the-wing configuration also creates more externally accessible cargo space in the nose and back and mange to keep a noise-free cabin space to provide a quieter ride…simply amazing.
The natural laminar flow on the main wing and fuselage is designed to enable a smooth airflow over the aircraft's surface. This minimizes air resistance and improves the performance in terms of range, fuel efficiency and speed.
The Honda Jet Elite S has 66ft³ of baggage space in the combined stowage, including 57ft³ in the aft compartment and 9ft³ in the nose compartment.
The cabin is made to feel luxurious and comfortable and includes four fully adjustable leather seats placed in a classic club configuration. It also features two stowable executive tables, and a optional side-facing fifth seat and three electronic dimm windows. A galley can be installed in place of the 5th seat if wanted.
Passengers can use their personal mobile devices to control the cabin's lighting, audio and temperature via an advanced control handheld pad. The Elite S business jet also features new exterior styling with exclusive paint schemes like luxe gold, gunmetal and deep-sea blue. The standard product offering features the signature Elite S logo, a bold red S, but customers can also opt for further customization and we've seen some beautiful paint schemes at FBOs.
Cockpit and avionics of Honda Jet Elite S
The Elite S features an ergonomically designed cockpit and customized avionics suite based on the Garmin G3000. The advanced avionics improve the efficiency of communication and reduce the workload of the pilot which increases safety.
The latest US Federal Aviation Administration (FAA) Data Communications (Data Comm) standard and Aircraft Communications Addressing and Reporting System (ACARS) avionics features enable efficient communication by replacing traditional voice commands with text-based messaging from the console.
It can be used for communication regarding departure clearance, en route services and air traffic services. Communications between controllers and pilots traditionally involved radio voice communications for passing on clearance and other flight information to pilots.
Voice communications can be prone to miscommunications leading and errors. The FAA's Data Comm standard aims to minimize such errors and allows air traffic control (ATC) and pilots to communicate flight plans, instructions, clearances, flight crew requests and other important communications with the touch of a button.
The COM3 feature of the aircraft's software is intended to empower the operator to turn off the datalink mode of the radio and use it as a third very high frequency (VHF) channel for enhanced dispatch reliability.
This jet truly is a pilots dream and assists them greatly to make aircraft operations. Noble Air Charter is looking at acquiring 50 of these Jets if possible for North American service.
or a Twin-Propeller Aircraft?
Our recommendations for the ideal aircraft vary based on your specific travel requirements. Typically, for distances of 250 miles or less, we suggest a Twin-Engine Propeller aircraft. This type of aircraft is especially suitable for short runways. For longer distances and faster travel times, we suggest choosing a Jet.

Our team understands that every travel need is unique, and we're ready to provide customized solutions for your travel plans. Our fleet is diverse and equipped to cater to a range of requirements, and our pilots are highly trained professionals who prioritize your safety and comfort. No matter where your travel takes you, our company is dedicated to providing you with the highest level of service and convenience. We look forward to taking you to your destination with ease and comfort.
Our professional staff is ready to assist you in booking your private jet or turbo-charged propeller charter aircraft. Let's start with some basic information to get you going.
You can also reach us by phone, text and email.
Email: info@nobleaircharter.com