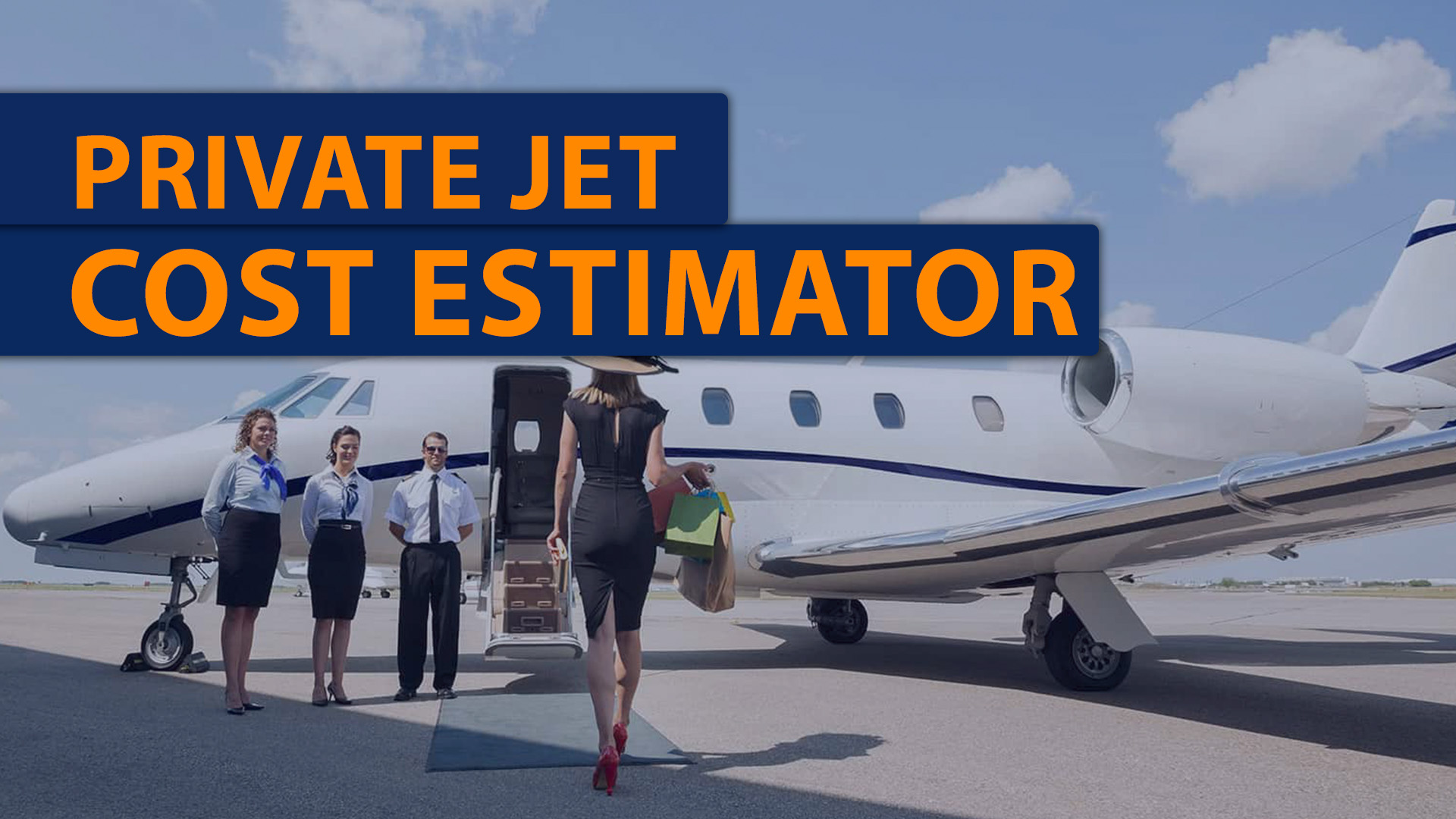 Private Jet Charter Cost Estimator
If you're looking to charter a private jet, but unsure how much a particular trip will cost, the best thing to do is to get a direct quote from our team. Many people think that the online or app-based jet cost estimators they find are the best prices they'll see. That is furthest from the truth in this world.
How it works?…
Most of the automatic price jet cost estimators simply pull jets from a national database where operators have uploaded them with a specific hourly minimum cost. This gives brokers and websites the ability to create these automatic jet charter estimators that show how much instantly. They simply pull that data based on your search needs while the app marks up the price 15-30% from what we see typically.
While it's great you get a price instantly, in the end you'll pay more. This is a fact. How do we know this? We own and operate our own private jet charter and turbo-prop fleet based in Miami and Boston. We also use the same broker network if needed to book planes for our customers when all our jets are booked, and we need to find our customers a plane.
How much does a private jet cost to fly?
If you're looking to charter a private jet, it's a great idea to acquire some estimated costs for the overall price. The type of jet you fly on determines the price as well as other factors like the distance flown and maybe even what airports you'll fly into… international fees, taxes, landing fees, or even requests to land as some airports are private and for members of certain clubs in their area.
The cost of a private jet charter is normally based on an hourly rate. Although the cost of a chartered flight is based on different factors, prices generally range from $2,900 hourly for a light jet to $12,000 and up hourly for larger private jets. Remember, these are approximate and vary on all sorts of factors.
Below we have a breakdown chart of jet charter cost and price estimates.
Passenger Capacity
Range
(Nautical Miles
Hourly Rate
Light
4-8
2,100 – 2,300
$2,800 – $3,500
Midsize
6-9
2,200 – 3,500
$3,200 – $4,200
Super Midsize
8-11
3,000 – 4,200
$4,400 – $4,900
Large
9-19
3,500 – 7,800
$5,800 – $7,900
Ultra Long Range
10-24
3,500 – 7,800
$7,800 – $18,000+
What's involved in private jet charter costs?
Here are some of costs that determine how much you'll pay when chartering a private jet:
Pilots and staff payments

– The longer your destination, the more you have to compensate your pilots and staff for their time. The bigger the private jet is, the more staff it may need.

Insurance Fees

– Private jets have large insurance bills, and this is factored into the price you pay. Some celebrity travelers end up requiring higher premiums…essentially, you'll pay more if you're famous.

Fuel

– One of the most obvious running costs is your fuel consumption. Depending how far and how long, this needs to be factored in.

Maintenance

– As you might know, jets have very high maintenance costs to keep them safe, operational and ready for flights.

On-board facilities – You probably enjoy the on-board catering, drinks, and other such amenities. These will most likely be included in the price.
Is it better to use a private jet charter cost estimator or human being?
If you want to pay more and get instant pricing, then use a private jet charter cost estimator to calculate your travel costs.
At Noble Air, since we manage our own fleet of private jets, we have an advantage of giving customers the best prices when using our jets first. If we don't have one of our jets available, we'll tap into the same network that all these apps, auto-estimators and websites use to find flights for you. 
At the end of the day, we want your business and will work with you on providing service beyond what another company can.
We know we are not for everyone, but for those that fit with our company we thank you from the bottom of our hearts every day and look to serve you like our own family.
Our strength is in personal relationships. Our private jet executives want to be your booking agents for life. Give us a shot, we won't disappoint you.
Begin Your Booking
Begin Your Booking
Our professional staff is ready to assist you in booking your private jet or turbo-charged propeller charter aircraft. Let's start with some basic information to get you going. 
You can also reach us by phone, text and email.
Office: (305) 685-9634
Fax: (305) 688-7588
Email: info@nobleaircharter.com