Key West Private Jet Charter
Book your exclusive private jet charter today and enjoy a world-class travel experience unlike any other. With our exceptional services, luxurious amenities, and unparalleled attention to detail, we guarantee a seamless journey from take-off to touchdown. Contact us now to experience the ultimate in private air travel.
Key West
Private Jet Charter
Escape to the captivating island of Key West, FL, renowned as "The Conch Republic," for an idyllic tropical getaway. With its pristine beaches and crystal blue waters, this destination feels like it's just a stone's throw away.
At Noble Air, we proudly offer charter flights to Key West, FL, which have become one of our most sought-after services. Whether you prefer light jets or propeller aircraft, we operate locally and have a fleet capable of flying you from anywhere in the world to this vibrant Florida destination. Key West attracts visitors from far and wide, catering to both business and leisure travelers.
Contact us today to discuss your private jet charter needs and desires for Key West, FL. Experience the convenience and luxury that only private jet travel can provide. Let us craft an unforgettable journey tailored to your preferences.
Airports in the Florida Keys are limited. There are two locations that can serve your flight needs.
Key West International Airport (EYW, KEYW) – is located two miles east of the city's central business district. And Naval Air Station Key West (NQX, KNQX), or Boca Chica Field, is four miles to the east.
Florida Keys Marathon Airport (MTH, KMTH) – With a slightly longer runway than Key West Intl, Marathon is often the port of entry for many charter flights to Key West. It is located about 40mi away on the iconic Overseas Highway, roughly 50minutes away to Key West by car.
Popular Key West Private Jet Charter Routes
Private Jet from New York to Key West – This is a highly requested route, charter flights from New York to Key West are available.
Private Jet from Boston to Key West – We have a operating hub in Boston, charter flights from Boston to Key West are available.
Charter Flights from Chicago to Key West – Run away for a weekend from the Windy City and land in beautiful Key West in under 3hrs on a beautiful private jet.
Private Plane Charter from Orlando to Key West – We have a variety of small aircraft available for this short hop across Florida. See prices below.
Private Jet Charter from Dallas to Key West – Cross the Gulf in about 2hrs and have a drink and relax in Key West before lunch.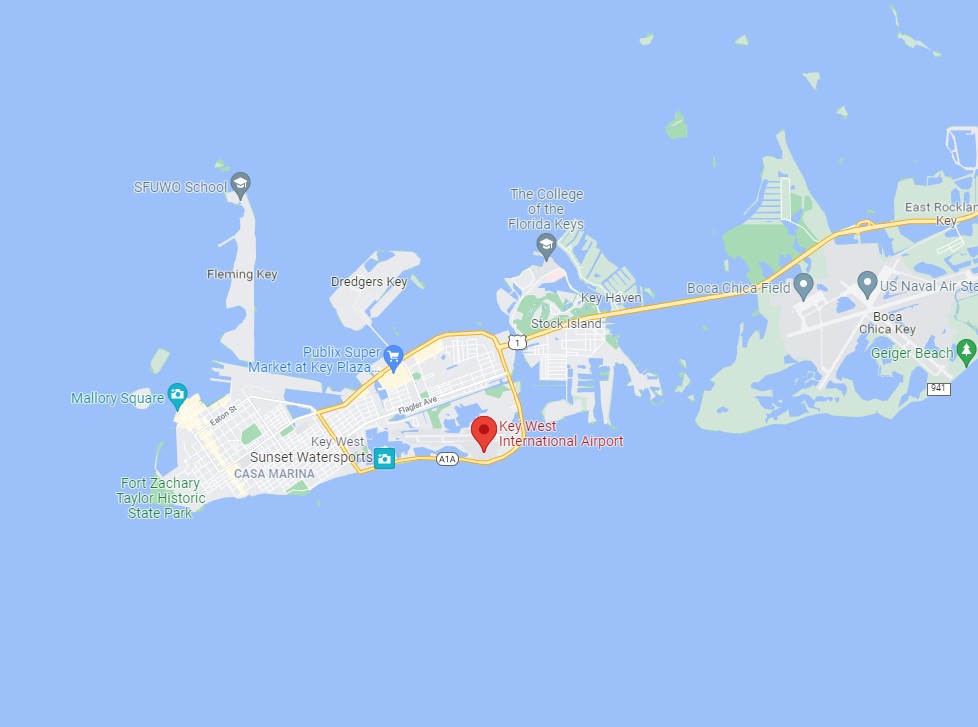 or a Twin-Propeller Aircraft?
Our recommendations for the ideal aircraft vary based on your specific travel requirements. Typically, for distances of 250 miles or less, we suggest a Twin-Engine Propeller aircraft. This type of aircraft is especially suitable for short runways. For longer distances and faster travel times, we suggest choosing a Jet.

Our team understands that every travel need is unique, and we're ready to provide customized solutions for your travel plans. Our fleet is diverse and equipped to cater to a range of requirements, and our pilots are highly trained professionals who prioritize your safety and comfort. No matter where your travel takes you, our company is dedicated to providing you with the highest level of service and convenience. We look forward to taking you to your destination with ease and comfort.