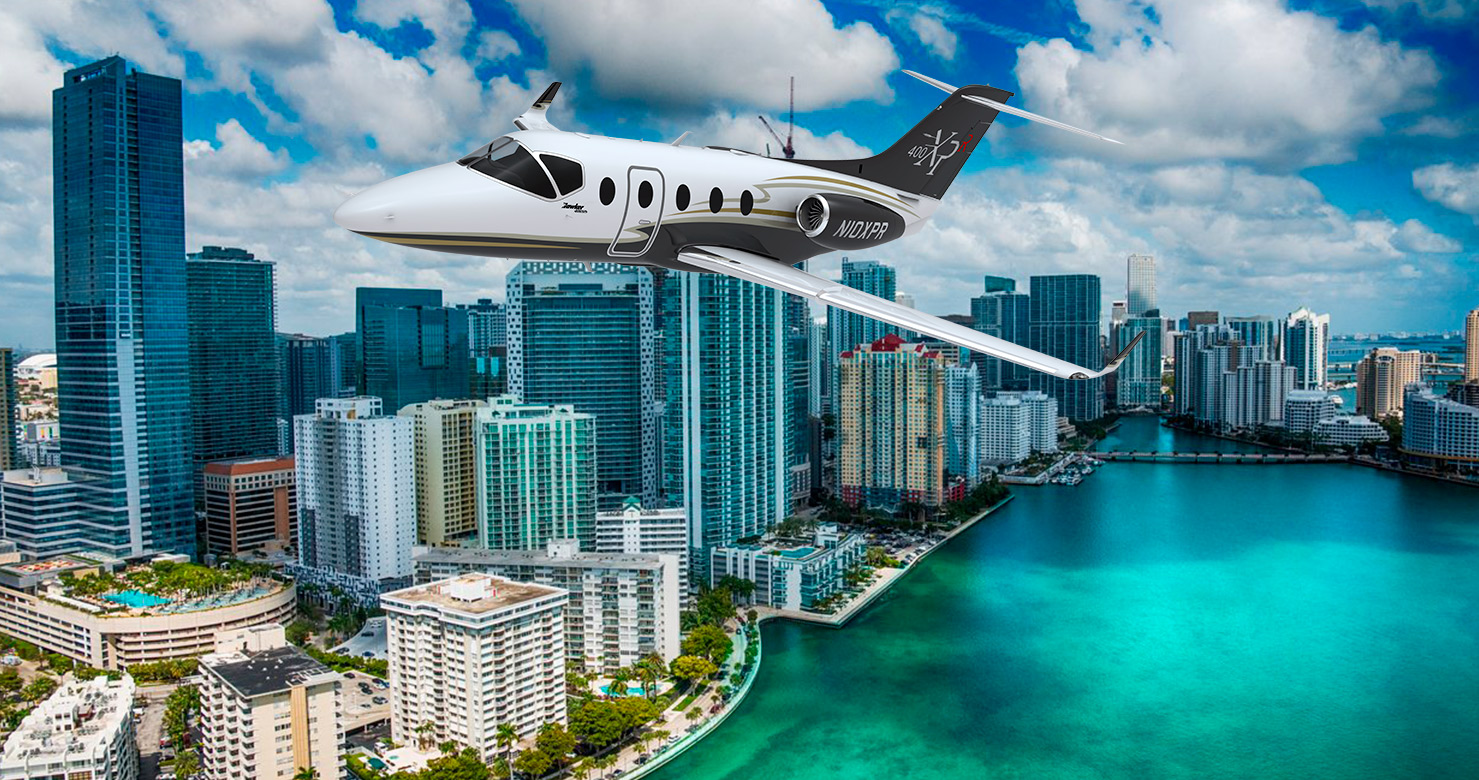 Flying private jet charter is the most luxurious and convenient way to travel because the focus is all on you. Whether you're craving haute cuisine with Champagne or shrimp lo mein from your favorite take-out spot, the menu on board your Miami private jet charter is entirely up to you.
Choose the departure and arrival terminals and avoid the traffic at a busy hub. And once you leave, your private jet charter can land at whichever airport is closest to your destination. For example, if you need to get to Manhattan for a business meeting, you can land in Teterboro Airport (Bergen County, NJ); it's just a 14 mile ride to NYC.
Jet to Los Angeles (Van Nuys Airport) or a weekend ski getaway in Aspen! With our Miami private jet charter services you can do both conveniently, without sacrificing comfort.
Fly the family, or office team, to Punta Cana or even Mexico City. Just choose your departure time that's most convenient for your schedule. Hold confidential meetings in flight, work without interruptions, or spend time with your friends and family.
Or just book the entire aircraft to yourself.
Maybe it's been a long day and you need an in-flight massage and a little solitary time to decompress. There are many more benefits of flying private jet charter. The next time you're planning a vacation or a business trip, just book your flight and leave the pampering to us.
ABOUT NOBLE AIR CHARTER
Noble Air Charter is an FAA certified air carrier and a specialized provider of affordable private jet charter services. Located at Miami-Opa Locka Executive Airport, we fly private jet charters throughout North America, Europe and beyond. Book your private jet charter today!
Begin Your Booking
Begin Your Booking
Our professional staff is ready to assist you in booking your private jet or turbo-charged propeller charter aircraft. Let's start with some basic information to get you going. 
You can also reach us by phone, text and email.
Office: (305) 685-9634
Fax: (305) 688-7588
Email: info@nobleaircharter.com