Book your exclusive private jet charter today and enjoy a world-class travel experience unlike any other. With our exceptional services, luxurious amenities, and unparalleled attention to detail, we guarantee a seamless journey from take-off to touchdown. Contact us now to experience the ultimate in private air travel.
Las Vegas Private Jet Charter
Experience a stylish arrival by booking a private jet to Las Vegas with Noble Air. We provide convenient flights from any airport in the U.S. to Las Vegas, NV.
Our jet charter flights to Las Vegas, NV allow you to travel in style to the renowned city of sin. Whether you're planning a getaway with friends, family, or even a solo adventure, Las Vegas, with its endless entertainment options, promises to keep you engaged. Whether you're seeking a leisurely vacation in the desert or a thrilling weekend of casinos and shows, Las Vegas has it all.
Contact us today to discuss your Las Vegas private jet charter needs and desires. Allow us to demonstrate the convenience and luxury that only private jet travel can offer
Airports In Las Vegas, NV
Airports in the Florida Keys are limited. There are two locations that can serve your flight needs.
McCarran International Airport (LAS, KLAS)
Henderson Executive Airport (HSH, KHND)
North Las Vegas Airport (VGT, KVGT)
These airports offer convenient options for traveling to and from Las Vegas.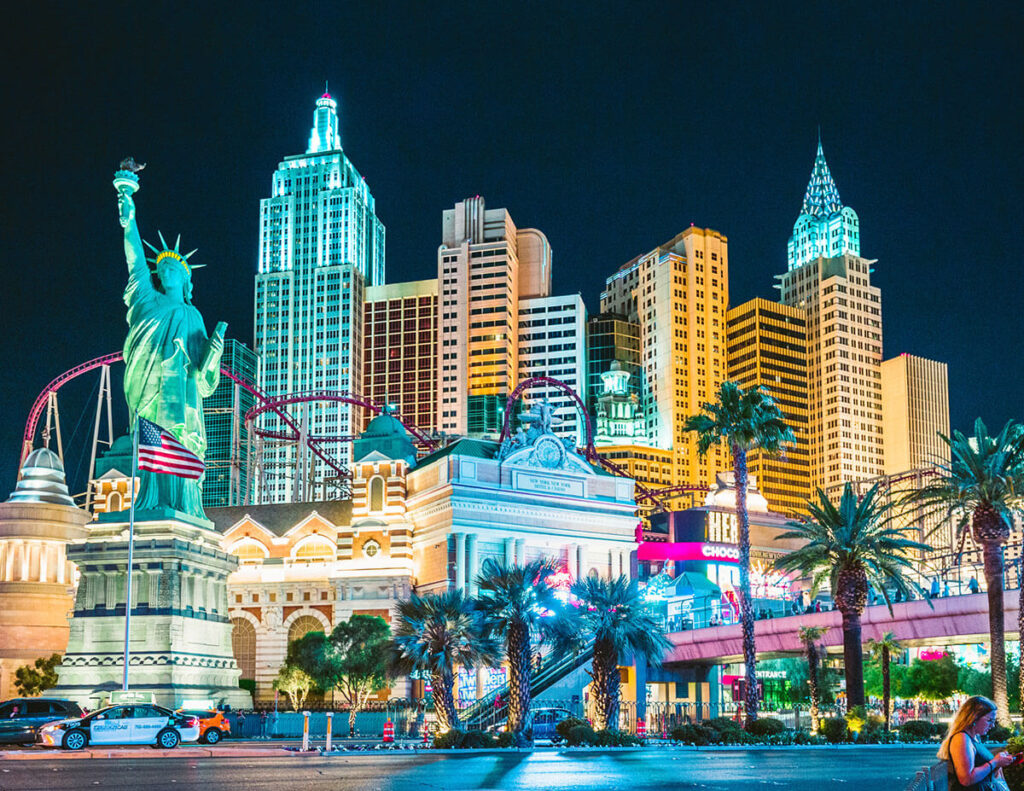 Charter Flights to Las Vegas, Nevada
 At Noble Air Charter, we offer luxurious and convenient air travel options to one of the most vibrant and exciting cities in the world. Whether you're visiting for leisure, business, or a special occasion, our dedicated team is committed to providing you with an unparalleled experience. With access to a diverse fleet of aircraft and a seamless booking process, we ensure that your journey to Las Vegas is nothing short of extraordinary. Enjoy the freedom and flexibility of private jet travel while experiencing the glamour and energy that Las Vegas has to offer.
Contact us today to plan your personalized charter flight and let us make your trip to Las Vegas unforgettable.
What is the cost of chartering a private jet to Las Vegas?
The cost of chartering a private jet can vary significantly depending on factors such as flight duration and the type of aircraft chosen.
Below, we have outlined some target prices for private jet charter flights to Las Vegas that we strive to provide our valued clients: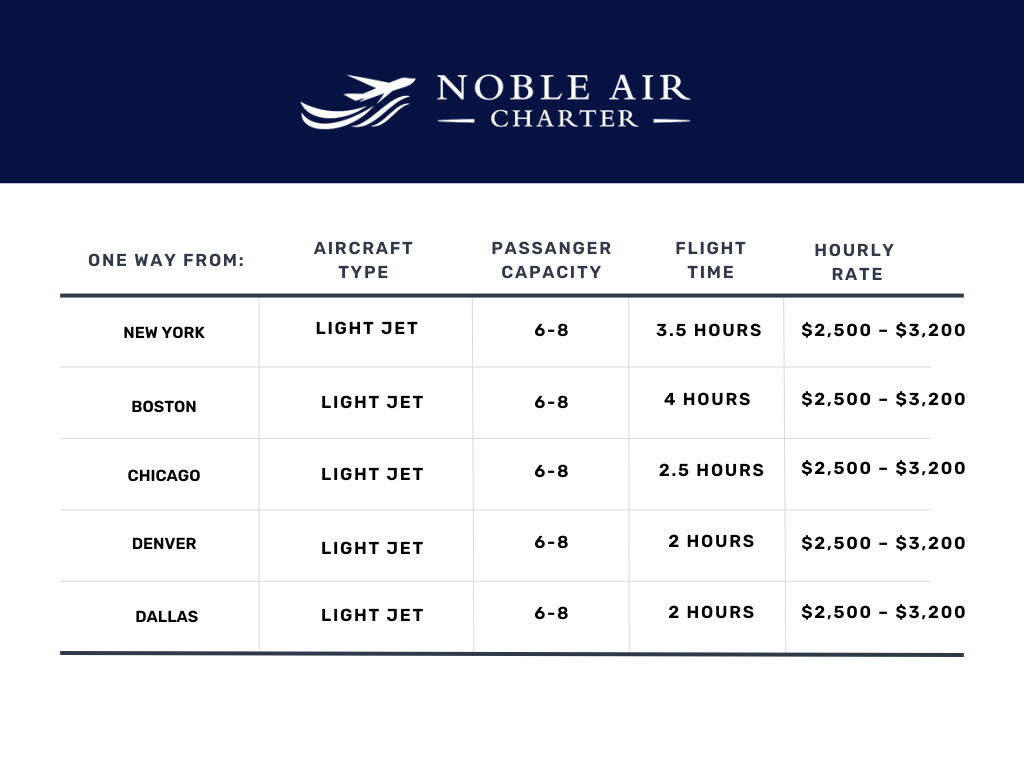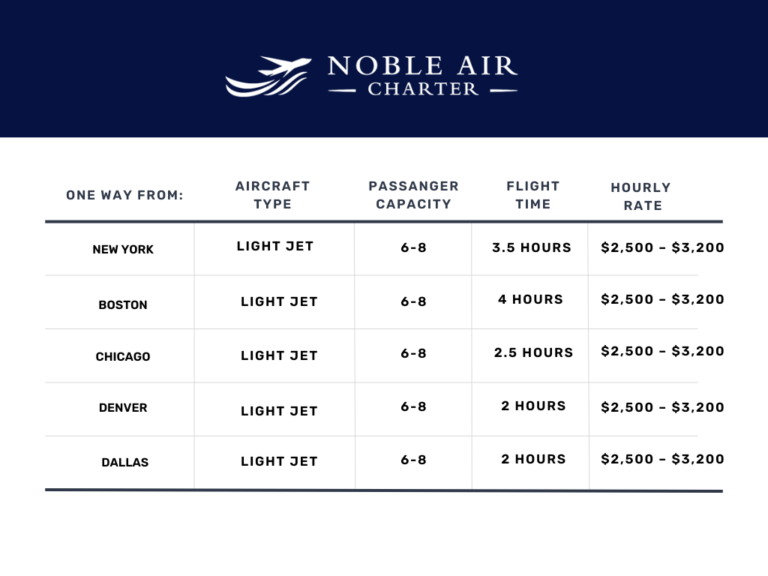 or a Twin-Propeller Aircraft?
Our recommendations for the ideal aircraft vary based on your specific travel requirements. Typically, for distances of 250 miles or less, we suggest a Twin-Engine Propeller aircraft. This type of aircraft is especially suitable for short runways. For longer distances and faster travel times, we suggest choosing a Jet.

Our team understands that every travel need is unique, and we're ready to provide customized solutions for your travel plans. Our fleet is diverse and equipped to cater to a range of requirements, and our pilots are highly trained professionals who prioritize your safety and comfort. No matter where your travel takes you, our company is dedicated to providing you with the highest level of service and convenience. We look forward to taking you to your destination with ease and comfort.