Austin Private Jet Charter
Years ago when people talked about Austin they would quickly mention the music. But that's just the beginning of what they're saying these days. Austin is also home to a wonderful ballet, world-class museums, one-of-a-kind shopping, and beautiful outdoor spaces. With so many things to do in Austin, you can just as easily spend your morning paddling the lake as you can strolling through a celebrated history museum.
Austin is known as The Live Music Capital of the World® but that's just the beginning. Home to unique attractions and world-class museums, Texas' capital city has a soundtrack all its own. Spend a day exploring sculpture gardens and historic homes, zipline through the Hill Country or give the kids a hands-on experience at a number of STEM museums.Explore Austin's diverse entertainment districts, where you'll find everything from trendy shops and restaurants to cool live music venues, renowned museums, galleries, and scenic outdoor destinations.
Much like the live music scene, Austin takes eating and drinking very seriously. While visiting, you should too. Austin's culinary and cocktail scene has exploded over the past couple of years, allowing visitors to delight in a diversity of cuisines and experiences.
Austin is a year-round outdoor enthusiast's playground, offering everything from scenic trails to crystal-clear lakes. Whether you're a hiker, biker or boater, you're sure to find your bliss in Austin. And with 300+ days of sunshine and an average temperature of 68 degrees, being active in Austin comes naturally.
Art isn't just a tourist attraction in Austin. It is part of Austin's soul and creative spirit. So, tour a gallery, take in a local film, marvel at some yard art that you just happened to pass. However you choose to do it, just make sure to experience as much art as you can during your stay
Call us today to discuss your Austin private jet charter needs and wishes. Let us show you the convenience and luxury that only private jet travel can offer.
Airports In Austin, TX
Austin-Bergstrom International Airport Austin
Austin Executive Airport
Carter Memorial Airport Luling
Georgetown Municipal Airport Georgetown
Lakeway Airpark Austin
Lockhart Municipal Airport Lockhart
Rusty Allen Airport Lago Vista
San Marcos Regional Airport San Marcos
Smithville Crawford Municipal Airport Smithville
Taylor Municipal Airport Taylor
Popular Austin Private Jet Charter Routes
Private Jet from New York to Austin.
Private Jet from Boston to Austin .
Charter Flights from Chicago to Austin .
Private Plane Charter from Orlando to Austin.
Private Jet Charter from Dallas to Austin.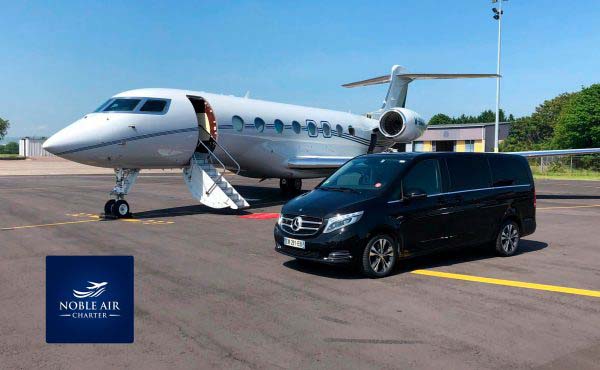 Private Jet Charters & Private Twin-Engine Turbo-Charged Prop Charters
Hassle Free
Avoid traffic and the hassle of flying out of major metropolitan airports.
No Lines
Say farewell to long lines, TSA and arriving two hours early for flights.
Convenience
Bring everyone, fly with business associates, or your family…and your pet!
Go Anywhere
Plan a trip anywhere with Noble Air Charter. We'll help book travel globally.
Begin Your Booking
Begin Your Booking
Our professional staff is ready to assist you in booking your private jet or turbo-charged propeller charter aircraft. Let's start with some basic information to get you going. 
You can also reach us by phone, text and email.
Office: (305) 685-9634
Fax: (305) 688-7588
Email: info@nobleaircharter.com