Cessna Citation For Sale
Up to 9 passengers and a top speed of 444 miles an hour they can travel up to 1800 nautical miles. It's ready to take you and your friends, family or associates anywhere needed.
This jet has been operating as a regional private carrier in south Florida. This jet has been well maintained and constant usage (not heavy) to keep it going. All logbooks, maintenance records and flight activity are organized and ready for viewing.
As we know, a jet not flying is a jet gathering problems and issues for any operator. We have not had that issue as we are one of the fastest growing private jet operators in the U.S. and look to expand our fleet with heavier mid-size jets.
If you are looking for a high-quality aircraft, and in the market for a light jet then contact us to move forward and purchase this aircraft.
Cessna Citation For Sale Specifications
Exterior
-Exterior Height: 15 ft
-Wing Span: 52 ft 2 in
-Length: 47 ft 2 in
-External Baggage: 41 cu ft
Interior
-Cabin Volume: 292 cu ft
-Internal Baggage: 36 cu ft
Occupancy
-Crew: 2
-Passengers: 9
Operating Weights
-Max T/O Weight: 15100 Lb
-Max Landing Weight: 14000 Lb
-Operating Weight: 9000 Lb
-Fuel Capacity: 5603 lbs Lb
-Payload W/Full Fuel: 697 Lb
-Max Payload: 2200 Lb
Range
-Normal Range: 1430 nm
-Max Range: 1840 nm
-Service Ceiling: 43000 ft
Distances
-Takeoff Distance: 3240 ft
-Balanced Field Length: 4150 ft
-Landing Distance: 4500 ft
Performance
-Rate of Climb: 3000 fpm
-Climb Rate One Engine Inop: 906 fpm
-Max Speed: 386 kts
-Normal Cruise: 386 kts
-Economy Cruise: 312 kts
-Power Plant
-Engines: 2
-Engine Mfg: Pratt & Whitney Canada
-Engine Model: JT15D-4B
Cessna Citation For Sale
The Citation S/II also known as a Super II, is a modification of Cessna's best-selling business jet.  It carries more and goes faster than the jets before it, while still maintaining its reputation for simplicity and economy.
When it was released, everyone else in the industry was trying to outdo each other by making the heaviest & most complicated jet to fly.  The Citation II bucked all trends with its simple systems and manufacturing techniques while dramatically reducing operating and purchase costs.  Its focus on simplicity and economy was so effective in the air it changed the way jets were designed and created new trends all over the private jet industry.
The Citation S/II can carry eight passengers up to 1900 miles and has a max cruise speed of 404 knots.  Its two Pratt & Whitney JT15D-4B high-bypass fan engines provide 2,500 pounds of thrust each on takeoff, a jump up from the Citation II's engines.  The S/II climbs to cruise altitude at 3,000 feet per minute and has a maximum service ceiling of 43,000 feet.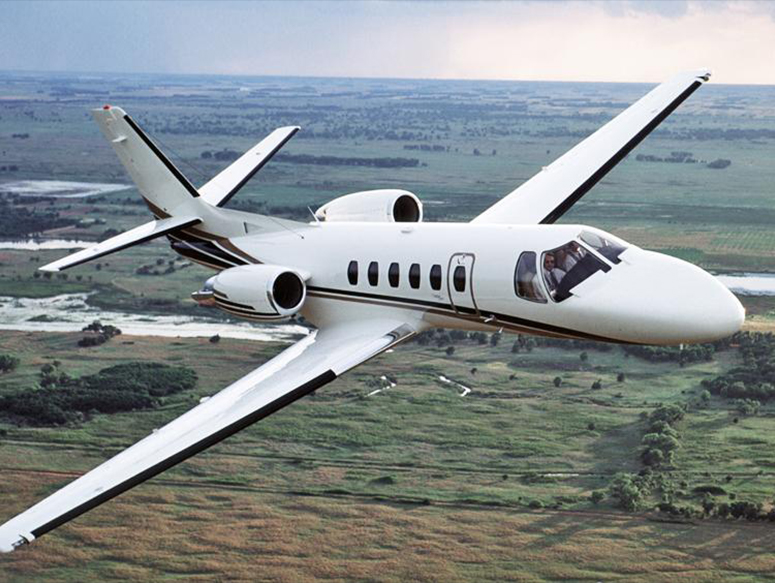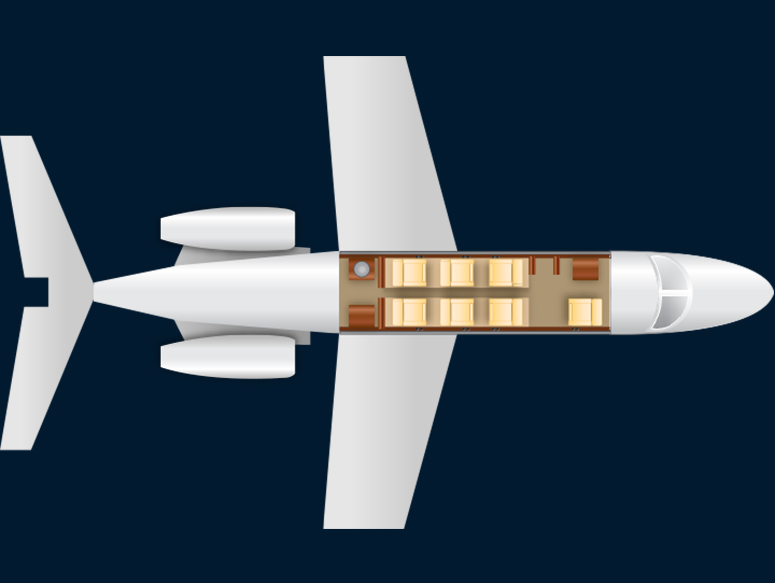 Cessna Citation For Sale
The Citation S/II is favored for its straightforward design.  This feature is best enjoyed in the cockpit, which has an intuitive, logical layout that makes flying easier.  With a 340-degree cockpit visibility, it has simple controls for vital systems like fuel and de-icing.  The Citation S/II can be flown by a single pilot, which reduces travel/operating costs.
The Citation S/II has very good handling characteristics, due largely to its engineers' decision to use the straight wing design.  Not only does this make the jet less susceptible to Dutch rolls caused by strong wind gusts, but it also increases the ratio of lift per increment of angle-of-attack. This makes for effortless takeoffs and landings.
Just because the Citation SII systems are simple does not mean they aren't safe.   The Citation SII is certified under FAR part 25 airworthiness standards – standards that are mandatory for big airliners like the Boeing 747.
The Citation series was a positive change for the private jet industry.  It was so influential that the president of Cessna was awarded the Collier Trophy. This award recognizes major achievements in the advancement of aviation.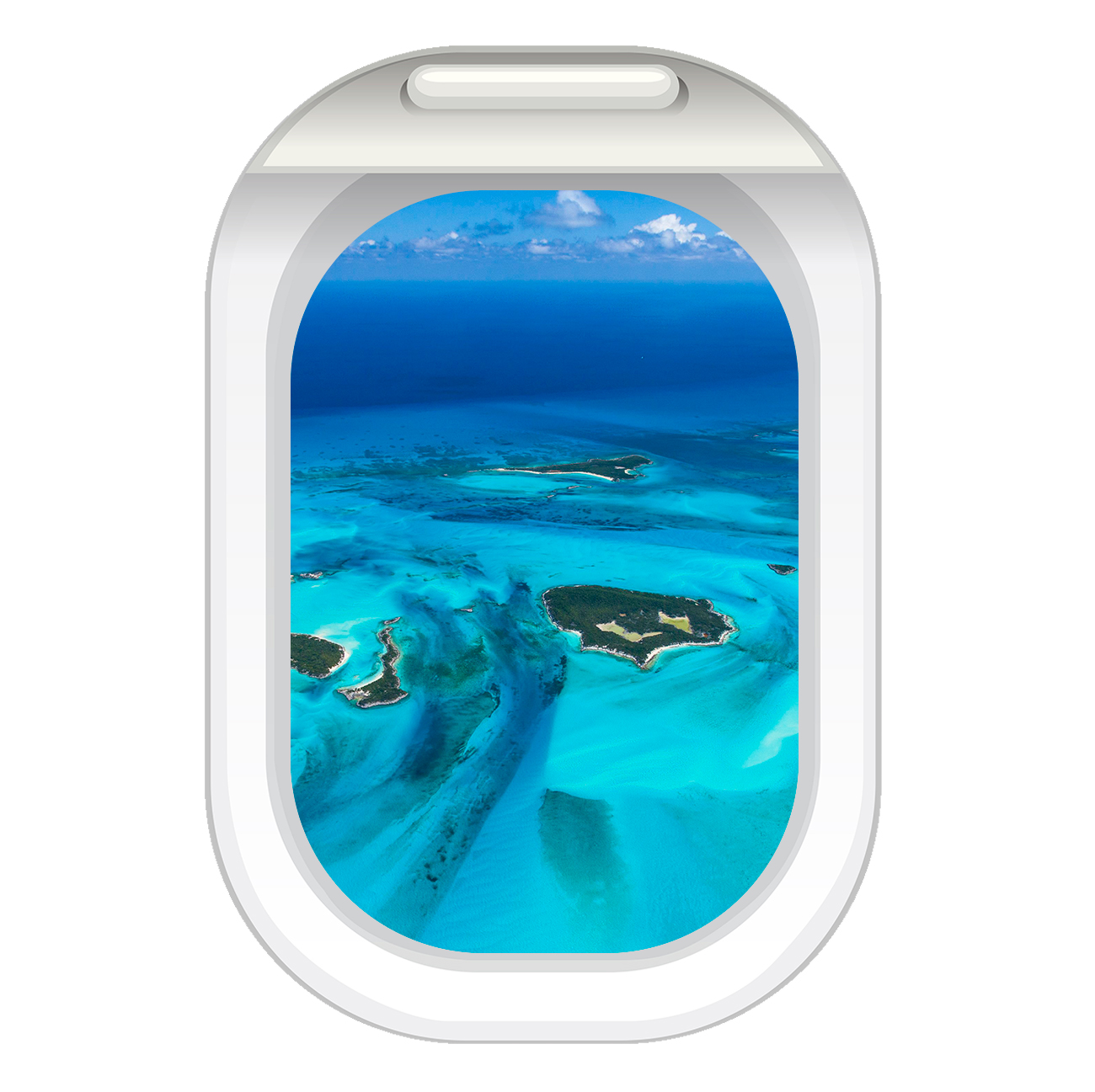 Quality & Trust
Noble Air Charter has been serving the Florida business and leisure travel needs for over 14 years with an experienced staff.
Noble Air also offers light to heavy private jets to safely provide private, long-distance, domestic and international travel for business executives, families and their pets.
We are privately owned and operate with a focus on building relationships for the long term.
or a Twin-Propeller Aircraft?
Our recommendations for the ideal aircraft vary based on your specific travel requirements. Typically, for distances of 250 miles or less, we suggest a Twin-Engine Propeller aircraft. This type of aircraft is especially suitable for short runways. For longer distances and faster travel times, we suggest choosing a Jet.

Our team understands that every travel need is unique, and we're ready to provide customized solutions for your travel plans. Our fleet is diverse and equipped to cater to a range of requirements, and our pilots are highly trained professionals who prioritize your safety and comfort. No matter where your travel takes you, our company is dedicated to providing you with the highest level of service and convenience. We look forward to taking you to your destination with ease and comfort.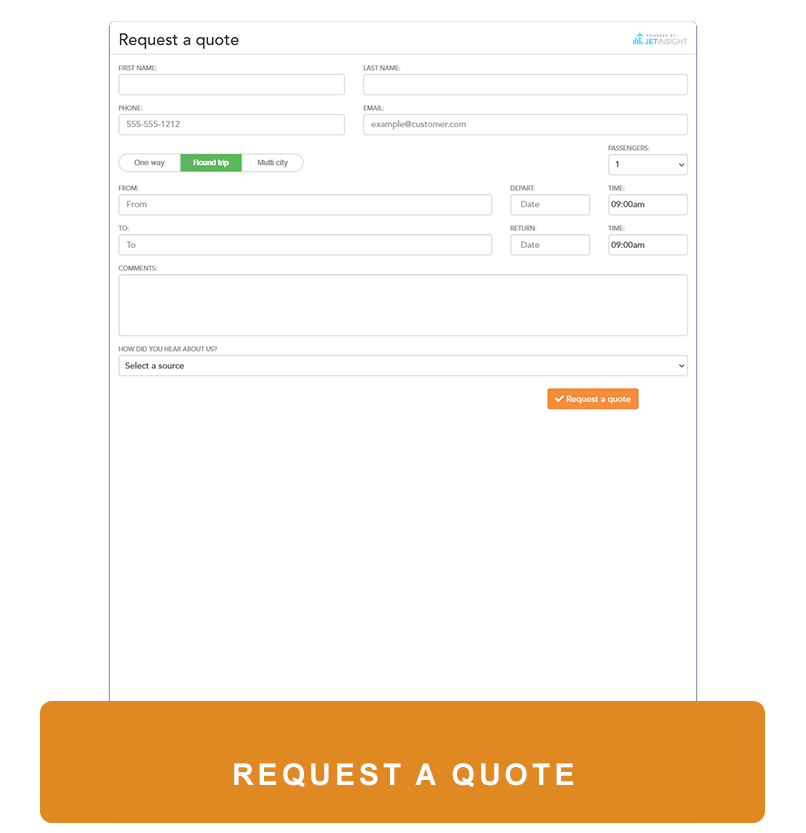 Our professional staff is ready to assist you in booking your private jet or turbo-charged propeller charter aircraft. Let's start with some basic information to get you going.
You can also reach us by phone, text and email.
Email: info@nobleaircharter.com