Charlotte Private Jet Charter
Charlotte, North Carolina, explodes with growing businesses, burgeoning sports franchises and an evolving culinary scene. Though the Queen City is known for the Charlotte Motor Speedway and the NASCAR Hall of Fame, it's much more than a haven for those with a need for speed. Uptown Charlotte – be sure not to call it downtown – is crawling with suits and tourists, while art aficionados and culture hounds flood the Plaza Midwood and NoDa (or North Davidson) neighborhoods. Meanwhile, those in search of a pint of local beer won't want to miss South End, home to a handful of the city's top breweries.
The best time to visit Charlotte is March through May or September through November, the shoulder seasons when the city is less crowded and hotels are less expensive. Though it's tempting to visit in summer thanks to the extended hours offered by some of the city's top attractions, June through August is also the busiest (not to mention the hottest) time to be in the Queen City. Plan an early autumn visit and you'll be rewarded with mild temps and agreeable hotel prices. Winters are fairly pleasant – snow is rare and the evening lows hover between 50 and 60 degrees Fahrenheit. You'll also find that tourists abandon the city this time of year, and hotel rates take a nosedive.
Charlotte's restaurant scene is a fair representation of its cultural identity: modern, with a bit of Southern tradition. Though it boasts its fair share of Southern comfort food, the city also shows off its flair for fine dining with a variety of sophisticated international and farm-to-fork menus.
Call us today to discuss your Charlotte, FL private jet charter needs and wishes. Let us show you the convenience and luxury that only private jet travel can offer.
Airports In Charlotte
Charlotte Douglas International Airport – CLT
Wilgrove Airport
Charlotte Monroe Executive Airport
Cargo704
Charlotte Airport Industrial
Concourse A – Charlotte Douglas International Airport – CLT
Concourse E-Charlotte Douglas International Airport
Concourse C Charlotte Douglas International Airport
Concourse B – Charlotte Douglas International Airport
Popular Charlotte Private Jet Charter Routes
Private Jet from New York to Charlotte
Private Jet from Boston to Charlotte
Charter Flights from Chicago to Charlotte
Private Plane Charter from Orlando to Charlotte
Private Jet Charter from Dallas to Charlotte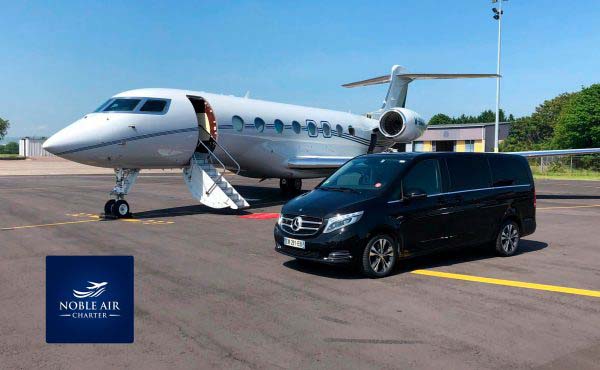 Private Jet Charters & Private Twin-Engine Turbo-Charged Prop Charters
Hassle Free
Avoid traffic and the hassle of flying out of major metropolitan airports.
No Lines
Say farewell to long lines, TSA and arriving two hours early for flights.
Convenience
Bring everyone, fly with business associates, or your family…and your pet!
Go Anywhere
Plan a trip anywhere with Noble Air Charter. We'll help book travel globally.
Begin Your Booking
Begin Your Booking
Our professional staff is ready to assist you in booking your private jet or turbo-charged propeller charter aircraft. Let's start with some basic information to get you going. 
You can also reach us by phone, text and email.
Office: (305) 685-9634
Fax: (305) 688-7588
Email: info@nobleaircharter.com