Charter Flights to the Bahamas
Noble Air provides charter flights to the Bahamas via our private jet and prop fleet. Let us fly you there! The Bahamas provides an excellent island getaway, family vacation or for any reason to just relax in the sand, surf and sun.
We are experts in helping you setup a trip for you or whatever group you need to go to any island destination. Get started by calling or emailing us your booking request needs. Our charter sales executives are standing by ready to help you with any need.
Call us today to discuss your private jet or air charter needs and wishes. Let us show you the convenience and luxury that only private travel can offer.
Charter Flights to the Bahamas Favorite Destinations
• Bimini, Bahamas
• Nassau, Bahamas
• Freeport, Bahamas
• Abaco, Bahamas
• Marsh Harbour, Bahamas
• Governors Island, Bahamas
• Treasure Cay, Bahamas
• Spanish Cay, Bahamas
• Andros Town, Bahamas
• Congo Town, Bahamas
• The Exumas, Bahamas
• Long Island, Bahamas
Any Bahamian Destination!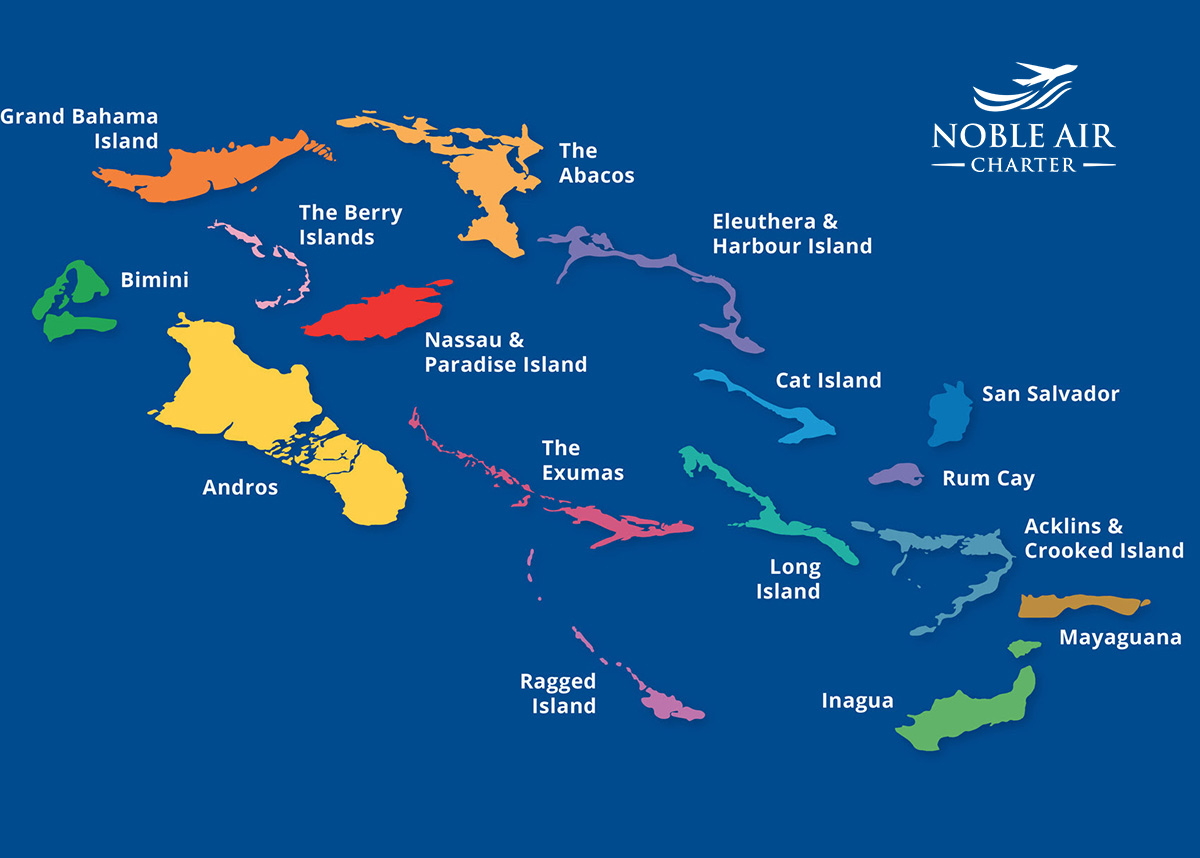 402 Cessna Bahamas Charter Flights

We operate a fleet of Cessna 402's & Jets that can serve all of the Bahamas.
We book the entire plane when scheduling charter flights.
Due to demand please email for quotes.
Private Jet Charters & Private Twin-Engine Turbo-Charged Prop Charters
Hassle Free
Avoid traffic and the hassle of flying out of major metropolitan airports.
No Lines
Say farewell to long lines, TSA and arriving two hours early for flights.
Convenience
Bring everyone, fly with business associates, or your family…and your pet!
Go Anywhere
Plan a trip anywhere with Noble Air Charter. We'll help book travel globally.
Begin Your Booking
Begin Your Booking
Our professional staff is ready to assist you in booking your private jet or turbo-charged propeller charter aircraft. Let's start with some basic information to get you going. 
You can also reach us by phone, text and email.
Office: (305) 685-9634
Fax: (305) 688-7588
Email: info@nobleaircharter.com