The Bahamas awaits you! Enjoy the beaches, fishing, yachting and more. We'll get you there…just let us know some basic information to begin.
Flying to the Bahamas should be pleasurable, carefree and based on your schedule. If that sounds like an impossible dream, it's not. When you fly on a Bahamas air charter, you'll enjoy the perks and benefits of flying on a private jet. Since there's no waiting in security lines or dealing with baggage claims, with Bahamas air charters, you arrive feeling rested and relaxed. Noble Air Charter offers Bahamas air charters to most island airports, so no matter where you need to go, Noble Air Charter can get you there. On a Bahamas air charter, Paradise Island and Grand Bahama are less than an hour away!
Noble Air Charter provides Bahamas air charters to Great Harbour Cay, Marsh Harbour, Treasure Cay, Bimini, Eleuthera, Paradise Island, and Grand Bahama. Noble Air Charter specializes in Bahamas air charters, with private jets that offer the utmost in comfort and service.
Whether you're traveling for business or pleasure, day or overnight Bahamas air charters are available for your convenience. Perfect for flying down a small group for a business meeting or a weekend getaway, Bahamas air charters let you enjoy more time on the ground, and less time in airports. You can even travel with your pet on a Bahamas air charter!
Book Bahamas Air Charters
Fly Noble Air Charter for Bahamas air charters that offer personal service, flexibility and the best in air travel service. For details on rates for Bahamas air charters, contact Noble Air Charter.
Charter Flights to the Bahamas: Your Favorite Destinations
• Bimini, Bahamas
• Nassau, Bahamas
• Freeport, Bahamas
• Abaco, Bahamas
• Marsh Harbour, Bahamas
• Governors Island, Bahamas
• Treasure Cay, Bahamas
• Spanish Cay, Bahamas
• Andros Town, Bahamas
• Congo Town, Bahamas
• The Exumas, Bahamas
• Long Island, Bahamas
Are you in search of a private jet to the Bahamas? To begin, could you please specify your desired destination within the Bahamas? By providing us with some essential details, we can curate a dream trip tailored to your preferences.
Information such as the location, date, time, city, number of passengers, and any specific preferences you may have will assist our experts in finding the optimal solution that suits your needs. When requesting a jet, we must also consider the length of the runways to ensure they can accommodate your landings and takeoffs. Our sales charter executives will take care of all these arrangements for you.
Once we have secured an aircraft schedule, we will send you a price estimate and request for payment to confirm the reservation.
Our process is straightforward, and our agents take pride in fostering personal relationships that prioritize your satisfaction. Our ultimate goal is to assist you exclusively, so that you become a lifelong client of Noble Air Charter.
The type of plane you will need for your trip depends on various factors such as the number of passengers, the distance to be traveled, and any specific requirements you may have. Here at Noble Air Charter, we offer a range of aircraft options to cater to different needs.
For smaller groups or shorter distances, a light jet or turboprop aircraft might be suitable. These aircraft are efficient and cost-effective for shorter trips, typically accommodating up to 8 passengers.
If you have a larger group or need to travel longer distances, a midsize or super-midsize jet could be more appropriate. These aircraft offer enhanced comfort and additional amenities, accommodating up to 9-12 passengers.
For long-haul flights or VIP travel, a large jet or even an ultra-long-range jet would provide ample space, luxurious amenities, and the capability to cover extensive distances. These aircraft can accommodate larger groups, typically ranging from 12 to 19 passengers.
Our experienced team will work closely with you to understand your specific requirements and recommend the most suitable aircraft for your trip. Rest assured, we prioritize your safety, comfort, and preferences in selecting the appropriate plane for your journey.
The cost of a private charter can vary significantly based on several factors including the number of passengers, aircraft preferences, travel duration, and other specific requirements. Once we gather all the necessary information, we can assist you in finding the best aircraft that fulfills your needs.
Here are a few average cost examples for reference:
Cessna Dual Propeller Plane (maximum capacity of 7-9 passengers) for a round trip from Miami to Nassau: Approximately $5,900.
Please note that these prices are provided as reference points only, and actual costs can vary based on factors such as timing, demand, aircraft availability, and other considerations. Our team will work closely with you to provide accurate pricing based on your unique travel requirements.
We understand that each trip is unique, and our goal is to offer you the best options within your budget. Our experienced staff will ensure transparency and provide detailed pricing examples for various types of planes and jets to assist you in making an informed decision.
402 Cessna Bahamas Charter

We proudly operate a fleet consisting of Cessna 402s and Jets, which enables us to cater to all destinations within the Bahamas. When arranging charter flights, we reserve the entire aircraft for your exclusive use.
As we experience high demand, we kindly request that you email us for personalized quotes. Our dedicated team will promptly provide you with the necessary information and pricing details to assist you in planning your trip accordingly.
How Much Does it Cost to Charter a Private Jet to the Bahamas?
The cost of chartering a private jet can vary significantly based on factors such as flight duration and the type of aircraft chosen. We strive to provide our clients with competitive and target prices for private jet charter flights to the Bahamas. Here are some estimated price ranges we aim to offer: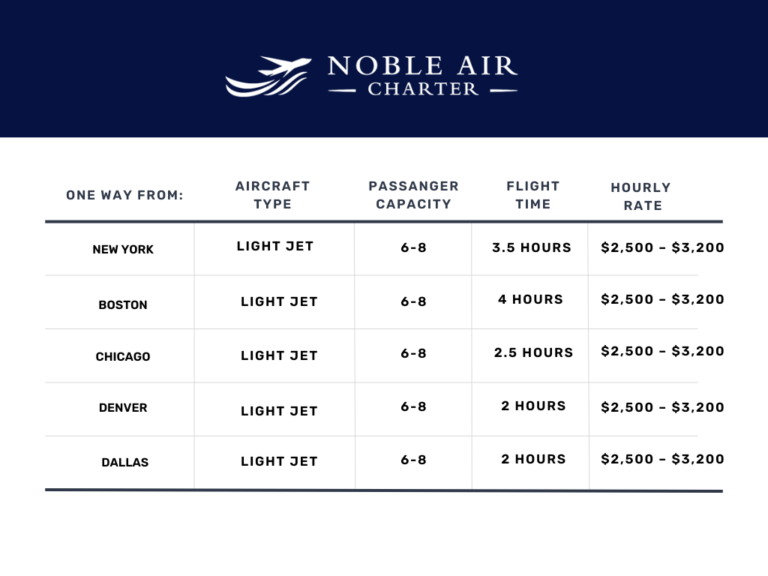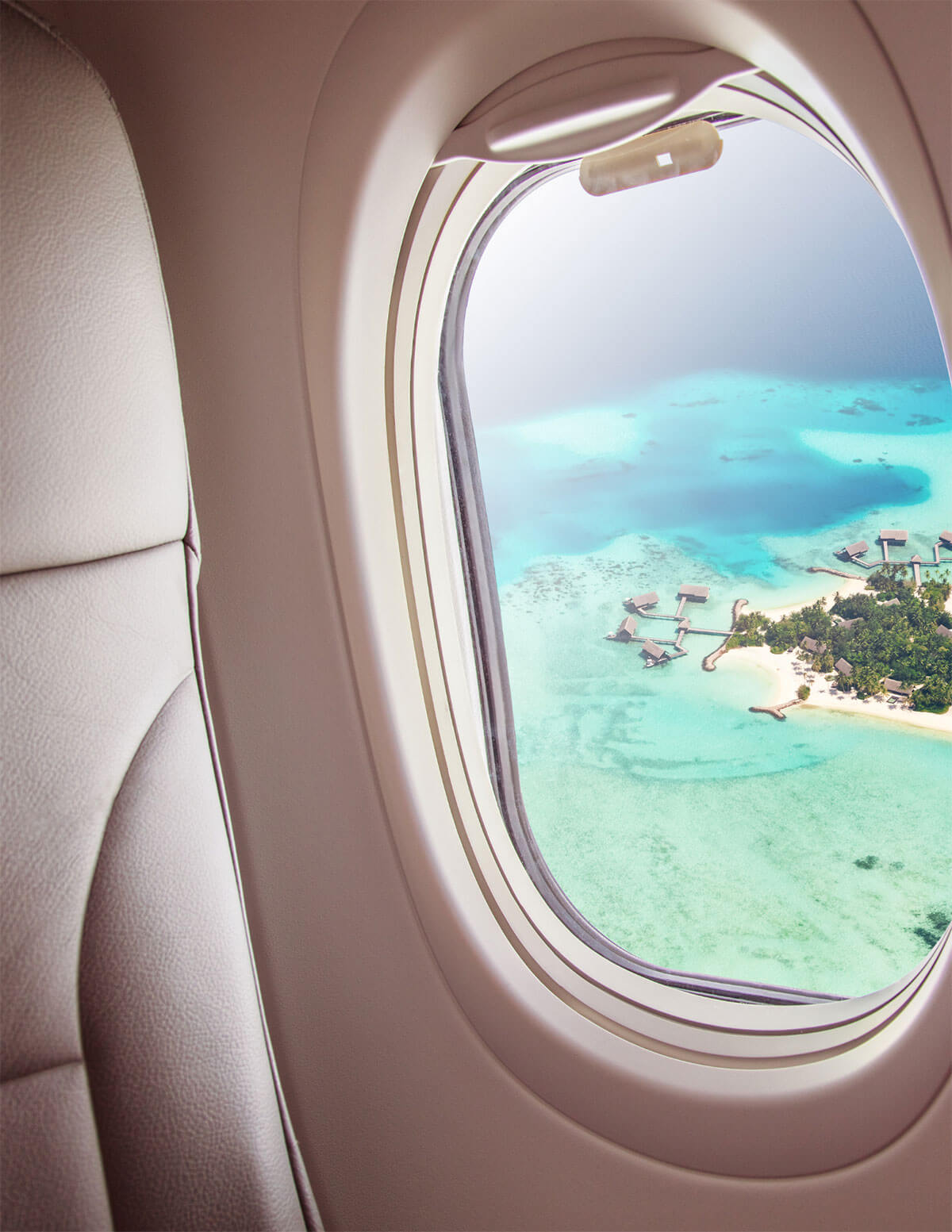 Close your eyes… Can you smell the sea breeze or feel the relaxing sand beneath your feet? The Bahamas eagerly awaits you, along with your friends and loved ones, in this tropical paradise. Begin by requesting a booking quote, and our professional staff will assist you with a private air charter to the Bahamas, as well as any other assistance you may need to ensure a fantastic experience.
We are here to help you create unforgettable memories!
Need a Private Jet or Turbo Prop?
Treat yourself, your family and friends with class by booking private flight charter. Depending on needs, let take a look at what type of plane works best. Contact us for booking quotes.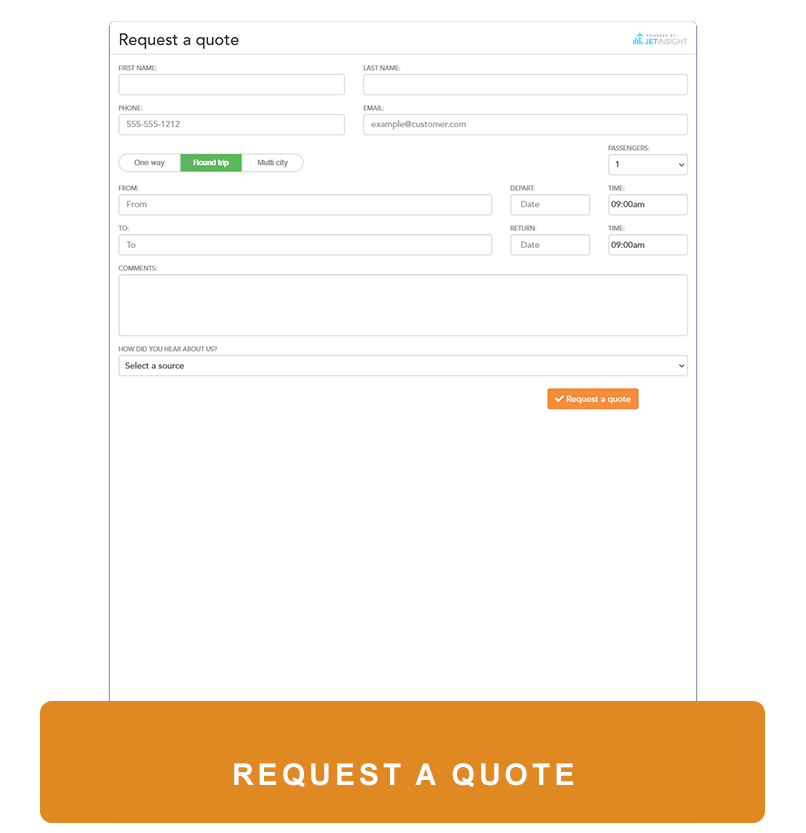 Our professional staff is ready to assist you in booking your private jet or turbo-charged propeller charter aircraft. Let's start with some basic information to get you going.
You can also reach us by phone, text and email.
Email: info@nobleaircharter.com