Costa Rica Private Jet Charter
enjoy lovely tropical beaches, grand adventures, the wonders of nature, and scintillating culture – all the necessary components of an ideal vacation or holiday. No wonder thousands have made Costa Rica their top travel choice!
Costa Rica is one of the most biodiverse countries in the world; it contains about 5% of the world's species. The lush wild natural environment can be experienced all throughout the country and is easily accessible to the curious visitor. Costa Rica is a safe paradise. Unlike other countries, Costa Rica enjoys a very stable political climate and economic development, providing visitors with a tranquil setting for their stay. It is one of the few countries in the world with no army. The country and its people have a peaceful disposition, which makes for the perfect place to enjoy an unforgettable vacation. Costa Rica offers dreamlike landscapes, kind people willing to share their culture, and a safe country to experience natural wonders.
Costa Rica provides the perfect combination of relaxation, adventure, culture, fine cuisine, and wildlife. Visitors find Costa Rica an adventure paradise set in the most beautiful natural and safe environment. It is also the home of four World Heritage sites certified by UNESCO.
Essential Costa Rica is about promoting organic ingredients, unspoiled nature, and authentic experiences. It is one of the world's most unique places. In support of these efforts, the Costa Rica Institute of Tourism (ICT) has developed a Sustainable Tourism Certification (CST) program for those companies that place an extra effort on offering, through their everyday activities, a conscious approach toward preserving the environment and the local community.
Call us today to discuss your Costa Rica private jet charter needs and wishes. Let us show you the convenience and luxury that only private jet travel can offer.
Airports In Key West, FL
Liberia Guanacaste MRLB LIR Daniel Oduber Quirós International Airport
Limón Limón MRLM LIO Limón International Airport
San José Alajuela MROC SJO Juan Santamaría International Airport
San José San José MRPV SYQ Tobías Bolaños International Airport
Domestic airports
Barra del Colorado (es) Limón MRBC BCL Barra del Colorado Airport
Carrillo Guanacaste MRCR PLD Playa Sámara – Carrillo Airport
Coto 47 Puntarenas MRCC OTR Coto 47 Airport
Drake Bay Puntarenas MRDK DRK Drake Bay Airport
Golfito Puntarenas MRGF GLF Golfito Airport
Guápiles, Pococí Limón MRGP GPL Guápiles Airport
La Fortuna (es) Alajuela MRAN FON Arenal Airport
Los Chiles Alajuela MRLC LSL Los Chiles Airport
Nosara Guanacaste MRNS NOB Nosara Airport
Palmar Sur Puntarenas MRPM PMZ Palmar Sur Airport
Puerto Jiménez Puntarenas MRPJ PJM Puerto Jiménez Airport
Punta Islita Guanacaste MRIA PBP Punta Islita Airport
Quepos Puntarenas MRQP XQP Quepos La Managua Airport
San Isidro de El General San José MRSI San Isidro de El General Airport
Tamarindo Guanacaste MRTM TNO Tamarindo Airport
Tambor Puntarenas MRTR TMU Tambor Airport
Tortuguero Limón MRAO TTQ Tortuguero Airport
Upala Alajuela MRUP UPL Upala Airport
Other airports
Buenos Aires Puntarenas MRBA BAI Buenos Aires Airport
Cabo Velas Guanacaste MRCV Cabo Velas Airport
Cañas Guanacaste MRLP Las Piedras Airport
Puntarenas Puntarenas MRCH JAP Chacarita Airport
Dieciocho Puntarenas MRDO Dieciocho Airport
El Carmen de Siquirres (es) Limón MREC El Carmen de Siquirres Airport
Finca 63 Puntarenas MRFS Finca 63 Airport
La Flor Guanacaste MRLF La Flor Airport
Laurel Puntarenas MRLE Laurel Airport
Nicoya Guanacaste MRNC NCT Nicoya Airport
Palmar Sur Puntarenas MRFI Nuevo Palmar Sur Airport
Palo Arco Guanacaste MRPA Palo Arco Airport
Pandora Limón MRPD Pandora Airport
Siquirres Limón MRSA San Alberto Airport
Santa Clara de Guapiles Limón MRSG
Santa Maria de Guacimo (es)
San Vito Puntarenas MRSV TOO San Vito de Java Airport
Popular Costa Rica Private Jet Charter Routes
Private Jet from New York to Costa Rica
Private Jet from Boston to Costa Rica
Charter Flights from Chicago to Costa Rica
Private Plane Charter from Orlando to Costa Rica.
Private Jet Charter from Dallas to Costa Rica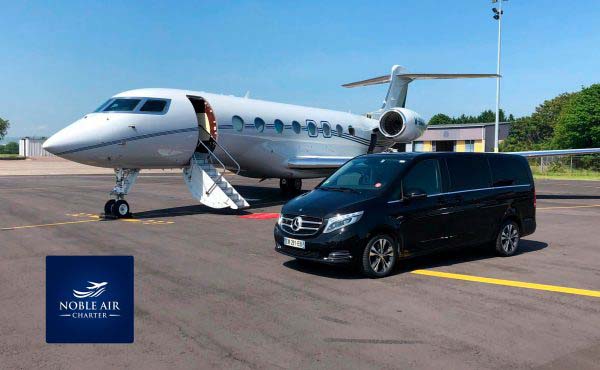 or a Twin-Propeller Aircraft?
Our recommendations for the ideal aircraft vary based on your specific travel requirements. Typically, for distances of 250 miles or less, we suggest a Twin-Engine Propeller aircraft. This type of aircraft is especially suitable for short runways. For longer distances and faster travel times, we suggest choosing a Jet.

Our team understands that every travel need is unique, and we're ready to provide customized solutions for your travel plans. Our fleet is diverse and equipped to cater to a range of requirements, and our pilots are highly trained professionals who prioritize your safety and comfort. No matter where your travel takes you, our company is dedicated to providing you with the highest level of service and convenience. We look forward to taking you to your destination with ease and comfort.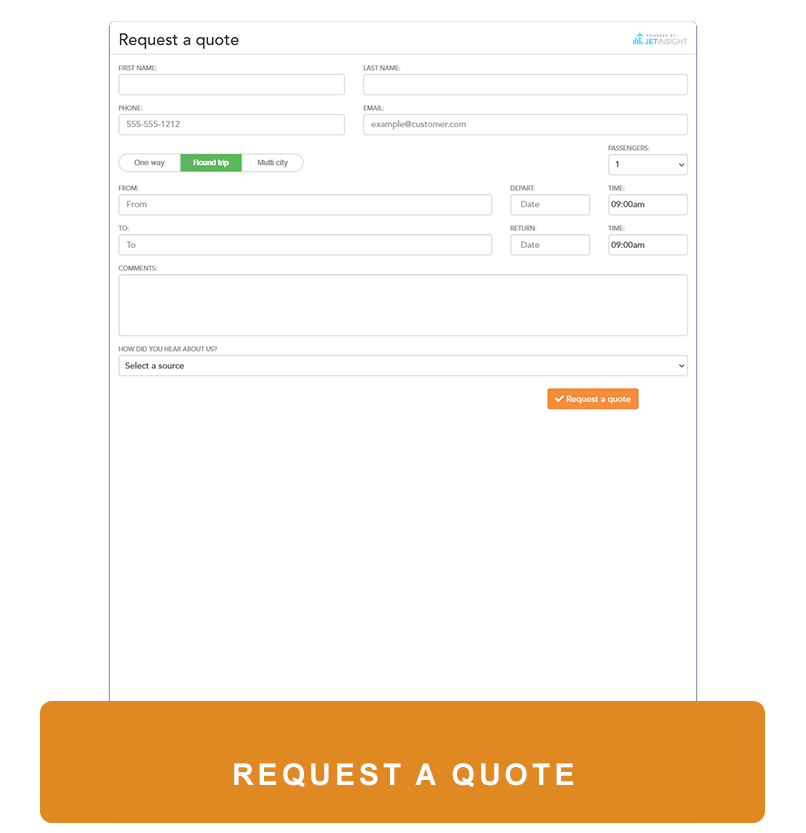 Our professional staff is ready to assist you in booking your private jet or turbo-charged propeller charter aircraft. Let's start with some basic information to get you going.
You can also reach us by phone, text and email.
Email: info@nobleaircharter.com