Dallas Private Jet Charter
Dallas is often overshadowed in the realm of Texas history by places like San Antonio and the Alamo. Established in 1841, Dallas has been making waves in terms of history with inventions of things as the microchip and laser tag, the founding of 7-11, and the creation of the term "Super Bowl." Figures like Bonnie and Clyde, Doc Holliday, and Huddie "Leadbelly" Ledbetter all have a place in Dallas history. Perhaps, the most significant aspect of Dallas history is the place where John F. Kennedy was shot. While Dallas' history isn't always pretty, there's plenty to learn about Dallas and its history in the amazing museums throughout the city.
The capital of Texas might not be known as a hip art destination, but that's changing. Dallas is home to the Dallas Art District, the largest in the U.S. that spans 68 acres (27.51 hectares) and covers 19 blocks in downtown Dallas. Not to mention, Dallas has the Dallas Art Museum, one of the 10 largest art museums in the U.S. with 24,000 works of art. Neighborhoods like Deep Ellum, Oak Cliff, and the Design District are alive with contemporary art galleries, rotating graffiti walls, pop-up shops, and art festivals like the Deep Ellum Arts Festival.
Dallasites love to be outdoors whether it's having a coffee or a meal on the many (dog-friendly) patios, the numerous rooftop bars, or in the green, bountiful parks that attract visitors every day. Klyde Warren Park and White Rock Lake are the two most popular green spaces in Dallas. Trinity River is being developed into a 10,000-acre (4,046-hectare) nature district that will be 12 times as large as Manhattan's Central Park. Altogether there are 22,000 acres of parks and 125 miles (201 kilometers) of hiking and biking trails, proving that Dallas is an outdoor-friendly city.
Bar-hopping isn't just a term in Dallas, it's a common nightlife practice. Many of the neighborhoods of Dallas have their own strip of bars that make it easy to bar hop between. McKinney Avenue in Uptown is lined on both sides with upscale or college-friendly bars. Lower Greenville plays host to a laid-back group of bars, while Oak Lawn or "the Gayborhood" caters to the LGBT bar scene. Perhaps the most popular scene right now is Deep Ellum, offering a mix of live music, dive, and upscale bars that are easy to bar-hop for free.
Dallas' population is nearly 43% Latino, and in 2012, Dallas-Fort Worth was ranked as having the sixth-largest Hispanic population in the U.S. The heart of the Latino community has always resided in Oak Cliff but is apparent in other areas like East Dallas. It's clear in the restaurants like Gonzalez Restaurant, the grocery stores like El Rio Grande Latin Market or Fiesta Mart, monthly literary events like Lucha Dallas, salsa nights at Gloria's and in big celebrations for Dia De Los Muertos.
Call us today to discuss your Austin, TX private jet charter needs and wishes. Let us show you the convenience and luxury that only private jet travel can offer.
Airports In Dallas TX,
International
Dallas/Fort Worth (DFW)
Regional
Dallas Love Field (DAL)
Municipal
Addison (ADS)Arlington (GKY)Caddo Mills (7F3)Commerce (2F7)Dallas CBD (JDB)Dallas Executive (RBD)Decatur (LUD)Denton (DTO)DeSoto (73T)Ennis (F41)Ferris Red Oak (12T)Fort Worth Alliance (AFW)Fort Worth Meacham (FTW)Fort Worth Spinks (FWS)Garland/DFW (T57)Grand Prairie (GPM)Majors [Greenville] (GVT)Lancaster (LNC)McKinney (TKI)Mesquite (HQZ)Mid-Way [Midlothian–Waxahachie] (JWY)Mineral Wells (MWL)Ralph M. Hall/Rockwall (F46)Terrell (TRL)
Military
NAS Fort Worth JRB (Carswell Field)Grand Prairie AFRC
Privately owned
Aero Country (T31)Air Park–Dallas (F69)Airpark East (1F7)Bishop's Landing (T80)Bourland (50F)Clark (3T6)Copeland (4T2)Dallas South Port (T13)Flying C (T87)Heritage Creek (58T)Hicks Airfield (T67)Horseshoe Bend (F78)Ironhead (T58)Lakeview (30F)Lane (58F)Lazy G Bar Ranch (09T)Northwest Regional (52F)Parker County (WEA)Phillips Flying Ranch (T48)Propwash (16X)Prose (XA0)Rhome Meadows (T76)Sycamore Strip (9F9)
Defunct and historic
Camp Taliaferro Field #1–HicksField #2–BarronField #3–BenbrookGreater Southwest / Amon Carter (GSW)Kittyhawk (0T7)Saginaw (F04)
Popular Dallas Private Jet Charter Routes
Private Jet from New York to Dallas
Private Jet from Boston to Dallas
Charter Flights from Chicago to Dallas
Private Plane Charter from Orlando to Dallas 
Private Jet Charter from Key West Dallas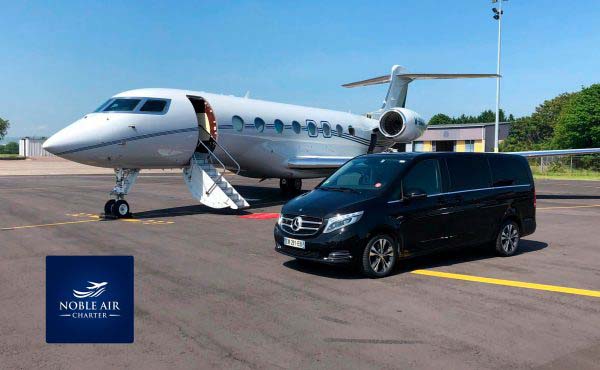 or a Twin-Propeller Aircraft?
Our recommendations for the ideal aircraft vary based on your specific travel requirements. Typically, for distances of 250 miles or less, we suggest a Twin-Engine Propeller aircraft. This type of aircraft is especially suitable for short runways. For longer distances and faster travel times, we suggest choosing a Jet.

Our team understands that every travel need is unique, and we're ready to provide customized solutions for your travel plans. Our fleet is diverse and equipped to cater to a range of requirements, and our pilots are highly trained professionals who prioritize your safety and comfort. No matter where your travel takes you, our company is dedicated to providing you with the highest level of service and convenience. We look forward to taking you to your destination with ease and comfort.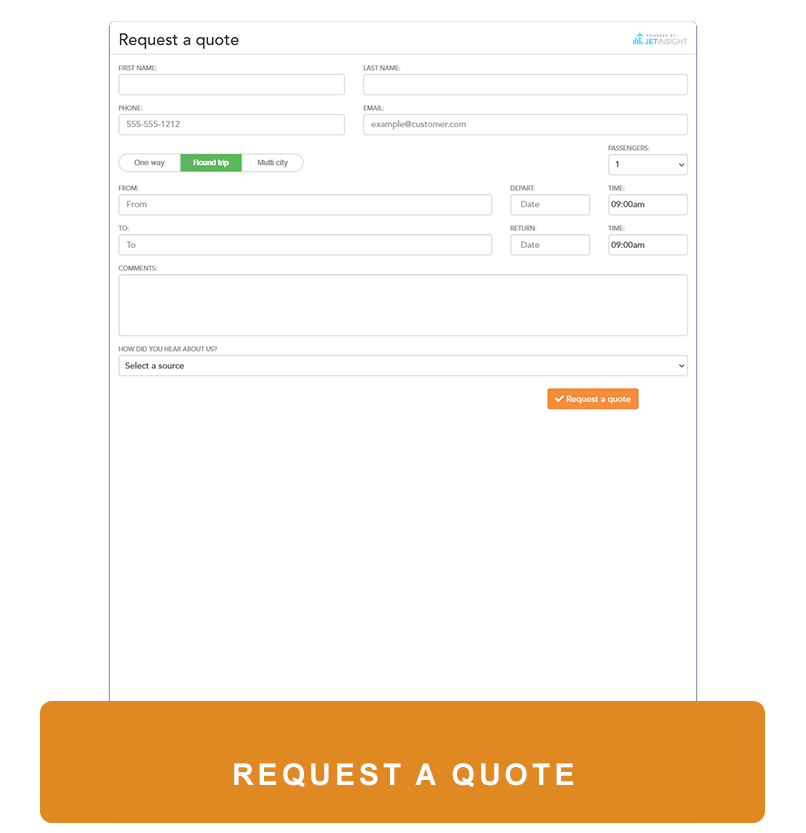 Our professional staff is ready to assist you in booking your private jet or turbo-charged propeller charter aircraft. Let's start with some basic information to get you going.
You can also reach us by phone, text and email.
Email: info@nobleaircharter.com