Fort Lauderdale Private Jet Charter
Fort Lauderdale is a city on Florida's southeastern coast, known for its beaches and boating canals. The Strip is a promenade running along oceanside highway A1A. It's lined with upscale outdoor restaurants, bars, boutiques, and luxury hotels. Other attractions include the International Swimming Hall of Fame, with pools and a museum of memorabilia, and Hugh Taylor Birch State Park, featuring trails and a lagoon.  It is famous for its beaches, arts, culture, and events. From shopping on Las Olas Boulevard to gondola rides on the canals to a historic riverfront, this is the "Venice of America."
Just two miles north of Port Everglades, you can experience Fort Lauderdale's landscaped beachfront promenade, with its signature white wave wall and paved brick path, and, across the street, luxury hotels
Along Las Olas Boulevard, enjoy shopping, dining, and the historic districts. A trip aboard a water taxi provides a prime view of the mansions and yachts dotting Millionaires Row.
Stop at the Stranahan House, a preserved 1900s home furnished with antiques of the era. Or "follow the red brick road" of the Fort Lauderdale Riverwalk, the landscaped park, to the Arts and Entertainment District.
Trying to stay fit? Dive into the Atlantic for a swim, or enjoy a workout and healthy fare at a resort spa. For some adventure, head westward for an airboat into The Everglades.
Call us today to discuss your Fort Lauderdale, FL private jet charter needs and wishes. Let us show you the convenience and luxury that only private jet travel can offer.
Airports In Fort Lauderdale, FL
There are 2 airports in Fort Lauderdale: Fort Lauderdale International and Fort Lauderdale Executive.
Fort Lauderdale Private Jet Charter Routes
Private Jet from New York to Fort Lauderdale 
Private Jet from Boston to Fort Lauderdale 
Charter Flights from Chicago to Fort Lauderdale 
Private Plane Charter from Orlando to Fort Lauderdale
Private Jet Charter from Dallas to Fort Lauderdale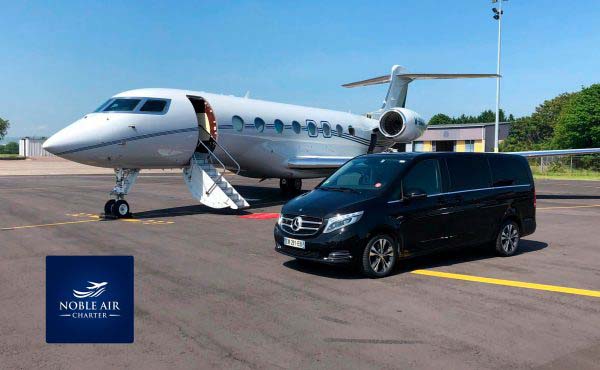 Private Jet Charters & Private Twin-Engine Turbo-Charged Prop Charters
Hassle Free
Avoid traffic and the hassle of flying out of major metropolitan airports.
No Lines
Say farewell to long lines, TSA and arriving two hours early for flights.
Convenience
Bring everyone, fly with business associates, or your family…and your pet!
Go Anywhere
Plan a trip anywhere with Noble Air Charter. We'll help book travel globally.
Begin Your Booking
Begin Your Booking
Our professional staff is ready to assist you in booking your private jet or turbo-charged propeller charter aircraft. Let's start with some basic information to get you going. 
You can also reach us by phone, text and email.
Office: (305) 685-9634
Fax: (305) 688-7588
Email: info@nobleaircharter.com