Greece Private Jet Charter
The Greek countryside is rich in diversity; mountains, forests, gorges, rivers, lakes, caves, volcanoes, lagoons, you name it! Its landscape, mainly mountainous, is home to a large variety of flora and fauna, making it ideal for traveling amongst the green embrace of nature.
Discover findings from the Prehistoric and Archaic Periods, unique works from Classical, Hellenistic, Medieval and Byzantine monuments, as well as creations from folk art cultures, different civilisations and religions, coexisting with current creations, modern and contemporary art.
It has a history of around 4000 years, with special characteristics based on pure and unique quality products of the Greek land. Its culinary secrets are: quality fresh ingredients, fine use of flavourings, the famous Greek olive oil and simplicity!
The time of the day when Greeks gather around the table to enjoy a meal along with wine or ouzo is a long lasting tradition. A deeply entrenched social custom is when Greeks share a meal with friends at home, in a restaurant or a taverna. The Greek word "symposium" – a word that is as old as Greece itself – literally means "drinking with friends".
Greece offers a considerable amount of sport activities for people to enjoy. The country's natural beauty, exceptional culture and history, is THE destination for the outdoorsy: hiking, scuba diving, rafting, sea kayaking, rock climbing, skiing, soccer, volleyball, basketball, tennis, golf, sailing, surfboarding; you name it, Greece has it!
Greece has one of the longest coastlines in the world. The mainland and island areas offer a large number of beautiful beaches, charming bays and coves. Every Greek beach is engulfed in beauty. Some are lush-green with pines reflecting in the water, others were born from volcanic eruptions demonstrating nature's power. The Greek shores are world-famous and exceedingly popular because of their crystal-clear waters. You will enjoy beaches stretching over many kilometers, sandy or pebbly; the choice is yours!
Call us today to discuss your Greece private jet charter needs and wishes. Let us show you the convenience and luxury that only private jet travel can offer.
Airports In Greece
Alexandroupoli East Macedonia and Thrace LGAL AXD Alexandroupolis International Airport "Democritus"
Athens / Spata Attica LGAV ATH Athens International Airport "Eleftherios Venizelos"
Chania (Souda) Crete LGSA CHQ Chania International Airport "Ioannis Daskalogiannis"
Corfu (Kerkira) Ionian Islands LGKR CFU Corfu Island International Airport "Ioannis Kapodistrias"
Heraklion Crete LGIR HER Heraklion International Airport "Nikos Kazantzakis"
Kalamata Peloponnese LGKL KLX Kalamata International Airport "Captain Vassilis Constantakopoulos"
Kavala / Chrysoupoli East Macedonia and Thrace LGKV KVA Kavala International Airport "Alexander the Great"
Kefalonia Ionian Islands LGKF EFL Kefalonia Island International Airport "Anna Pollatou"
Kos Dodecanese LGKO KGS Kos Island International Airport "Hippocrates"
Lemnos North Aegean LGLM LXS Lemnos Island International Airport "Hephaestus"
Mytilene, Lesbos North Aegean LGMT MJT Mytilene Island International Airport "Odysseas Elitis"
Rhodes Dodecanese LGRP RHO Rhodes Island International Airport "Diagoras"
Samos North Aegean LGSM SMI Samos Island International Airport "Aristarchus of Samos"
Thessaloniki / Mikra Central Macedonia LGTS SKG Thessaloniki International Airport "Macedonia"
Zakynthos Ionian Islands LGZA ZTH Zakynthos Island International Airport "Dionisios Solomos"
National airports
Astypalaia South Aegean LGPL JTY Astypalaia Island National Airport "Panaghia"
Chios North Aegean LGHI JKH Chios Island National Airport "Homer"
Ikaria North Aegean LGIK JIK Ikaria Island National Airport "Icarus"
Ioannina Epirus LGIO IOA Ioannina National Airport "King Pyrrhus"
Kalymnos South Aegean LGKY JKL Kalymnos Island National Airport "Pothaea"
Karpathos South Aegean LGKP AOK Karpathos Island National Airport "Ammopi"
Kastoria West Macedonia LGKA KSO Kastoria National Airport "Aristotle"
Kozani West Macedonia LGKZ KZI Kozani National Airport "Philip"
Kithira Attica LGKC KIT Kithira Island National Airport "Alexandros Aristotelous Onassis"
Milos South Aegean LGML MLO Milos Island National Airport "Aphrodite"
Mykonos South Aegean LGMK JMK Mykonos Island National Airport "Dilos"
Naxos South Aegean LGNX JNX Naxos Island National Airport "Apollon"
Paros South Aegean LGPA PAS Paros Island National Airport "Panteleou Paros Airport"
Patras / Araxos West Greece LGRX GPA Araxos National Airport "Agamemnon"
Preveza, Lefkada (Aktio) Ionian Islands LGPZ PVK Aktion National Airport (Lefkada Airport)
Santorini (Thira) South Aegean LGSR JTR Santorini (Thira) Island National Airport "Zefiros"
Skiathos Thessaly LGSK JSI Skiathos Island National Airport "Alexandros Papadiamantis"
Skyros Central Greece LGSY SKU Skyros Island National Airport "Aegean"
Syros South Aegean LGSO JSY Syros Island National Airport "Demetrius Vikelas"
Volos / Nea Anchialos Thessaly LGBL VOL Nea Anchialos National Airport (Volos Central Greece Airport)
Other public use airports
Kasos (Kassos) South Aegean LGKS KSJ Kassos Island Public Airport "Agia Marina"
Kastelorizo (Megisti) South Aegean LGKJ KZS Kastelorizo Island Public Airport "Megisti"
Karditsa Thessaly – – Karditsa Myrina Airfield "Mirina"
Leros South Aegean LGLE LRS Leros Island Public Airport "Dodekanisos"
Megara Attica LGMG — Megara General Aviation Airport
Messolonghi Aetolia-Acarnania – – Messologi Airfield
Sitia Crete LGST JSH Sitia Public Airport "Vitsentzos Kornaros"
Popular Greece Private Jet Charter Routes
Private Jet from New York to Greece
Private Jet from Boston to Greece
Charter Flights from Chicago to Greece
Private Plane Charter from Orlando to Greece
Private Jet Charter from Dallas to Greece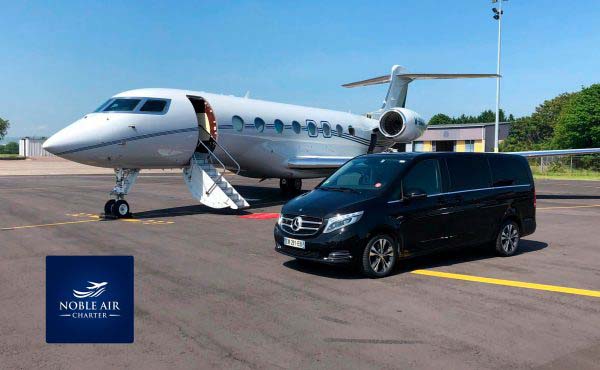 or a Twin-Propeller Aircraft?
Our recommendations for the ideal aircraft vary based on your specific travel requirements. Typically, for distances of 250 miles or less, we suggest a Twin-Engine Propeller aircraft. This type of aircraft is especially suitable for short runways. For longer distances and faster travel times, we suggest choosing a Jet.

Our team understands that every travel need is unique, and we're ready to provide customized solutions for your travel plans. Our fleet is diverse and equipped to cater to a range of requirements, and our pilots are highly trained professionals who prioritize your safety and comfort. No matter where your travel takes you, our company is dedicated to providing you with the highest level of service and convenience. We look forward to taking you to your destination with ease and comfort.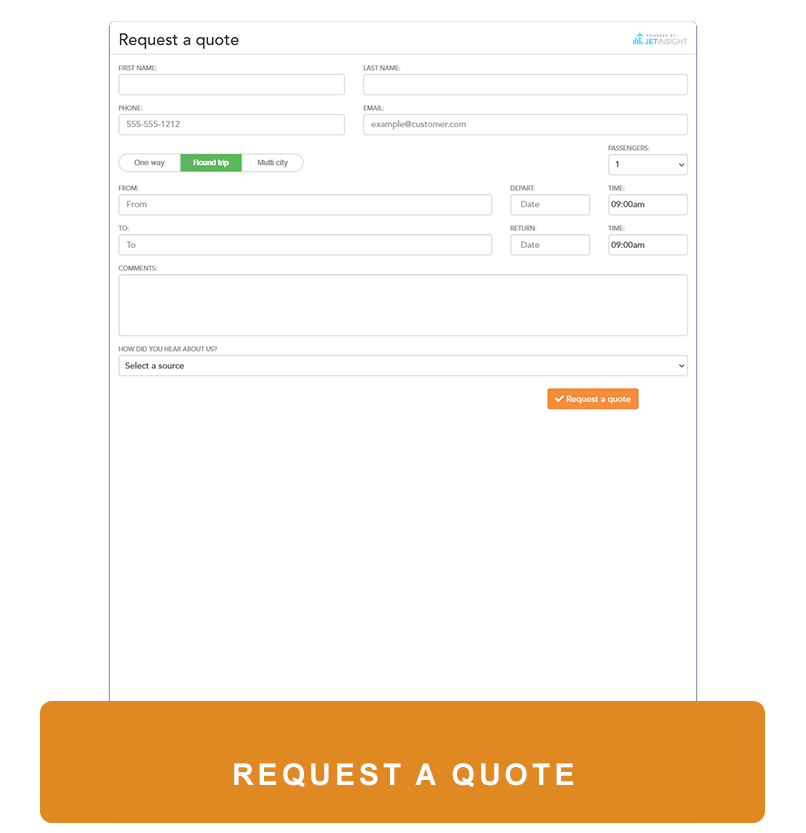 Our professional staff is ready to assist you in booking your private jet or turbo-charged propeller charter aircraft. Let's start with some basic information to get you going.
You can also reach us by phone, text and email.
Email: info@nobleaircharter.com