Hawaii Private Jet Charter
Fly direct to Hawaii Private Jet Charter, Home to the world's most active volcanoes, the only royal palace in the U.S., and the welcoming aloha spirit—Hawaii is like no place on earth. Discover the glimmering ocean, emerald valleys, and golden sands; get lost in the spiritual beauty of the hula, and find out how the warmth of Hawaii's people wonderfully complements the islands' perfect temperatures. We invite you to explore the Islands of Aloha to find your own heavenly Hawaii experiences. Aloha.
From snorkeling and sandcastle building on sun-soaked beaches to exploring aquariums and fishponds, there are seemingly endless ways to connect with the family in the Hawaiian Islands. As a cultural crossroads, Hawaii's history is unlike any other on earth. Walk in the footsteps of royalty at ancient temples, experience the art of hula. With the bounty of fresh fruits and vegetables, lush upland cattle farms, and Pacific waters teeming with sashimi-grade fish, Hawaiian cuisine is a colorful tapestry of tastes and traditions.​
Get a closer look at Hawaii's delicate ecosystem and help keep the islands sustainable for generations to come. Take a taro or coffee farm tour, peruse the Sunshine Markets of Kauai or explore the many botanical gardens throughout the Hawaiian Islands.
Charter Flights to Hawaii, are one of our most popular offerings at Noble Air. We operate light jets and propeller jets locally and have operating aircraft that can fly you to any part of the U.S. from anywhere in the world. For business, pleasure, or any event, Hawaii is a huge destination for people everywhere.
Call us today to discuss your Hawaii Private Jet charter needs and wishes. Let us show you the convenience and luxury that only private jet travel can offer.
Airports In Hawaii:
Hilo, Hawaii ITO ITO PHTO Hilo International Airport P-S 599,148
Honolulu, Oahu HNL HNL PHNL Daniel K. Inouye International Airport P-L 10,017,149
Kahului, Maui OGG OGG PHOG Kahului Airport P-M 3,571,660
Kailua-Kona, Hawaii KOA KOA PHKO Ellison Onizuka Kona International Airport at Keahole P-S 1,829,020
Kaunakakai, Molokai MKK MKK PHMK Molokai Airport (Hoolehua Airport) P-N 79,336
Lanai City, Lanai LNY LNY PHNY Lanai Airport P-N 42,061
Lihue, Kauai LIH LIH PHLI Lihue Airport P-S 1,644,590
Commercial service – nonprimary airports
Hana, Maui HNM HNM PHHN Hana Airport CS 2,676
Kalaupapa, Molokai LUP LUP PHLU Kalaupapa Airport CS 3,256
Kamuela (Waimea), Hawaii MUE MUE PHMU Waimea-Kohala Airport CS 4,068
Reliever airports
Kapolei, Oahu JRF PHJR Kalaeloa Airport (John Rodgers Field) R 6
General aviation airports
Hanapepe, Kauai PAK PAK PHPA Port Allen Airport GA 0
Hawi, Hawaii UPP UPP PHUP ʻUpolu Airport GA 0
Lahaina, Maui JHM JHM PHJH Kapalua Airport (Kapalua-West Maui Airport) GA 46,574
Mokuleia, Oahu HDH HDH PHDH Dillingham Airfield GA 0
Other government/military airports
Honolulu, Oahu HNL HIK PHIK Hickam Air Force Base (shares runways with Honolulu Int'l)
Honolulu, Oahu NPS PHNP NALF Ford Island
Kaneohe, Oahu NGF PHNG MCAS Kaneohe Bay (Marine Corps Base Hawaii) 402
Kekaha, Kauai BKH BKH PHBK Pacific Missile Range Facility at Barking Sands
Pohakuloa Training Area, Hawaii BSF BSF PHSF Bradshaw Army Airfield
Tern Island, French Frigate Shoals HFS PHHF French Frigate Shoals Airport
Wahiawa, Oahu HHI HHI PHHI Wheeler Army Airfield
Hanalei, Kauai HI01 HPV Princeville Airport (former FAA identifier: HPV)
Popular Hawaii Private Jet Charter destinations.
Private Charter Jets to Oahu – Home to Honolulu, the most visited vacation spot of Hawaii, Oahu is not the largest island but it does offer the most activities in a smaller space for relaxing days and active nights.
Private Jets to Hawai'i – the "Big Island" of Hawaii has many distinct places to visit. One popular choice is Kona, where one can taste one of the more expensive types of coffee beans (one that is delicious as well)
Charter a Private Jet to Maui – Like many parts of Hawaii, Maui is known for its beaches. It has a smaller population as well which makes it ideal for those that would like the amenities of a bigger island but without the congestion.
Charter Jets Kaua'i – Kauai is known for its blue seas, waterfalls, and ample underwater activities that make this smaller island one of the ones that draws in the bigger crowds.
Private Charters to Molokaʻi – Molokai lets you visit sand beaches while also giving you the option of feeling more relaxed and secluded – an escape from the busier cities.
Charter a Private Flight to Lānaʻi – Lanai has only a few resorts and sees far fewer visitors, but for many, that is part of its appeal, as it gives you a chance to truly unwind from your busy life.
Charter Private Flights Niihau – Niihau is less so for visiting and more so for secluded hunting. Almost no one lives on the land and there are few amenities, but you are given a chance to hunt on a semi-private and large Hawaiian island.
Private Charter Planes to Kahoʻolawe – One cannot really visit Kahoolawe, as it has no fresh water and no permanent residents. But we would be remiss if we left it off the list.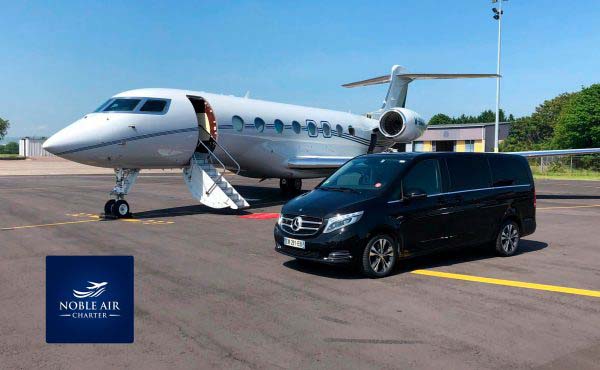 or a Twin-Propeller Aircraft?
Our recommendations for the ideal aircraft vary based on your specific travel requirements. Typically, for distances of 250 miles or less, we suggest a Twin-Engine Propeller aircraft. This type of aircraft is especially suitable for short runways. For longer distances and faster travel times, we suggest choosing a Jet.

Our team understands that every travel need is unique, and we're ready to provide customized solutions for your travel plans. Our fleet is diverse and equipped to cater to a range of requirements, and our pilots are highly trained professionals who prioritize your safety and comfort. No matter where your travel takes you, our company is dedicated to providing you with the highest level of service and convenience. We look forward to taking you to your destination with ease and comfort.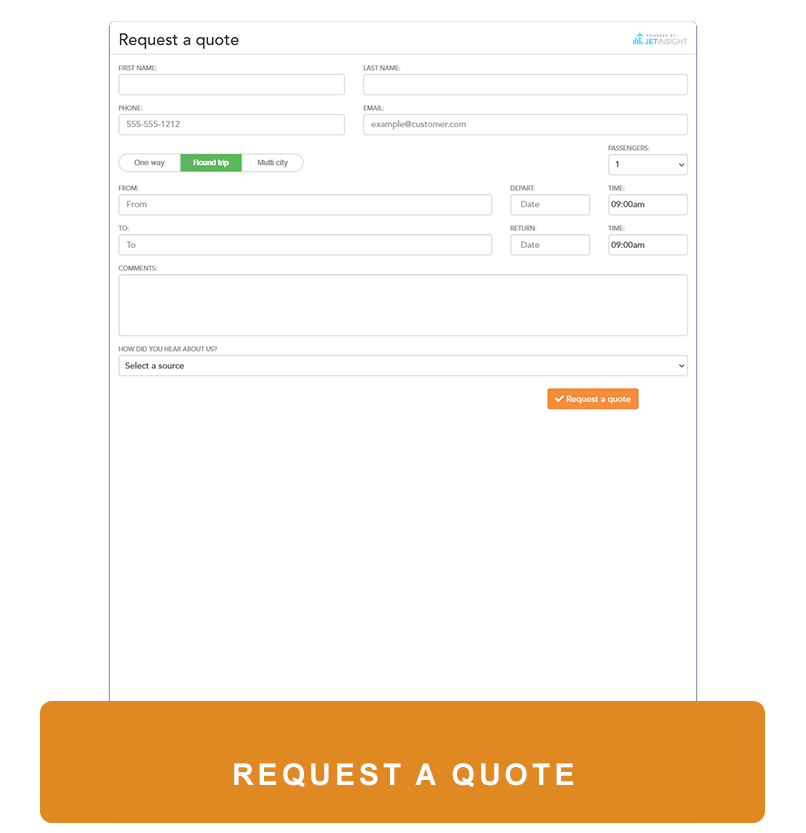 Our professional staff is ready to assist you in booking your private jet or turbo-charged propeller charter aircraft. Let's start with some basic information to get you going.
You can also reach us by phone, text and email.
Email: info@nobleaircharter.com