Jamaica Private Jet Charter
There are many reasons one might dream of visiting Jamaica and the culture sits high at the top of that list. There's just something novel about Jamaica, something undeniably exquisite that attracts visitors to this shores time and time again. As soon as you step foot onto Jamaican soil, you feel the vibe. That energy is unmatched. Nothing can compare to experiencing it for yourself. Go and  dive into an authentic Jamaican vacation full of vibrancy, electricity, unrivaled charm, and untouched beauty.
From each morning's glorious sunrise until the sea swallows the sun at night, Jamaica presents a magnificent palette of experiences, a kaleidoscope of colors and sounds that make our island the most precious jewel in the Caribbean. We are a land of unique culture, engaging activities, breathtaking landscapes, and a warm, welcoming people.
The beat of reggae. The searing smell of jerk over the fire. The swizzle of rum in your glass. No place on earth provides the range of attractions and the cultural diversity that can be found here. No place on earth feels like it. No place on earth shines like it. Jamaica, the home of rhythm and sway.
The pull of this alluring island is far more than the sparkling blue waters and incredible mountainous terrain. The food is tantalizing and the weather is perfect, but it's the charm of our people who will keep you coming back for more.
The famous words of Bob Marley, "every little thing is gonna be alright" is a lifestyle. No matter what hardships may hide beneath the surface, the people from Jamaica find a way to smile, dance, and be merry.
Pull up a chair at your favorite watering hole and watch the smile light up your bartender's face as they greet you like a long-lost friend. Stop and ask for directions and they'll be accompanied by humorous tales of the twists and turns to be expected on your path. Buy a cup of soup from a roadside vendor and become enraptured in the vibes of the bustling food stalls. We're happy people always and this is reflected in our art, traditions, and everyday life.
Of course, there are specific parts of our culture that may capture your heart and become part of your fondest memories.
Call us today to discuss your Jamaica private jet charter needs and wishes. Let us show you the convenience and luxury that only private jet travel can offer.
Airports In Jamaica
Kingston Kingston / St. Andrew MKJP KIN
Montego Bay Saint James MKJS MBJ
Ocho Rios/Boscobel Saint Mary MKBS OCJ
Domestic airports
Kingston Kingston / St. Andrew MKTP KTP
Negril Westmoreland MKNG NEG
Port Antonio Portland MKKJ POT
Military airports
Kingston Kingston / St. Andrew
Moneague Saint Ann
Private airports
Bath Saint Thomas Bath Airfield
Bog Walk Saint Catherine Tulloch Airfield
Discovery Bay Saint Ann Puerto Seco Airstrip
Ewarton Saint Catherine Ewarton Airstrip
Manchioneal Portland Manchioneal Airstrip
Nain Saint Elizabeth Nain Airstrip
Old Harbour Bay Saint Catherine Port Esquivel Airstrip
Williamsfield Manchester Kirkvine Airstrip
Duncans Trelawny Braco Airfield
Popular Jamaica Private Jet Charter Routes
Private Jet from New York to Jamaica
Private Jet from Boston to Jamaica
Charter Flights from Chicago to Jamaica
Private Plane Charter from Orlando to Jamaica
Private Jet Charter from Dallas to Jamaica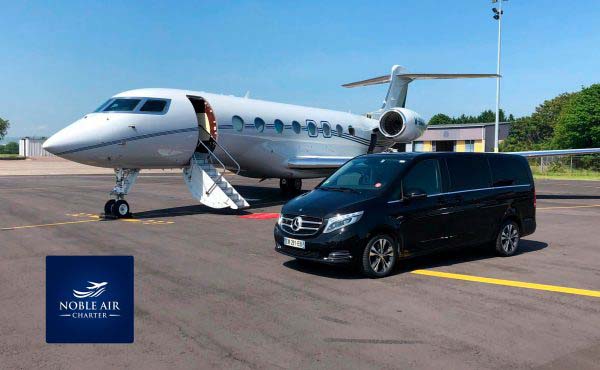 or a Twin-Propeller Aircraft?
Our recommendations for the ideal aircraft vary based on your specific travel requirements. Typically, for distances of 250 miles or less, we suggest a Twin-Engine Propeller aircraft. This type of aircraft is especially suitable for short runways. For longer distances and faster travel times, we suggest choosing a Jet.

Our team understands that every travel need is unique, and we're ready to provide customized solutions for your travel plans. Our fleet is diverse and equipped to cater to a range of requirements, and our pilots are highly trained professionals who prioritize your safety and comfort. No matter where your travel takes you, our company is dedicated to providing you with the highest level of service and convenience. We look forward to taking you to your destination with ease and comfort.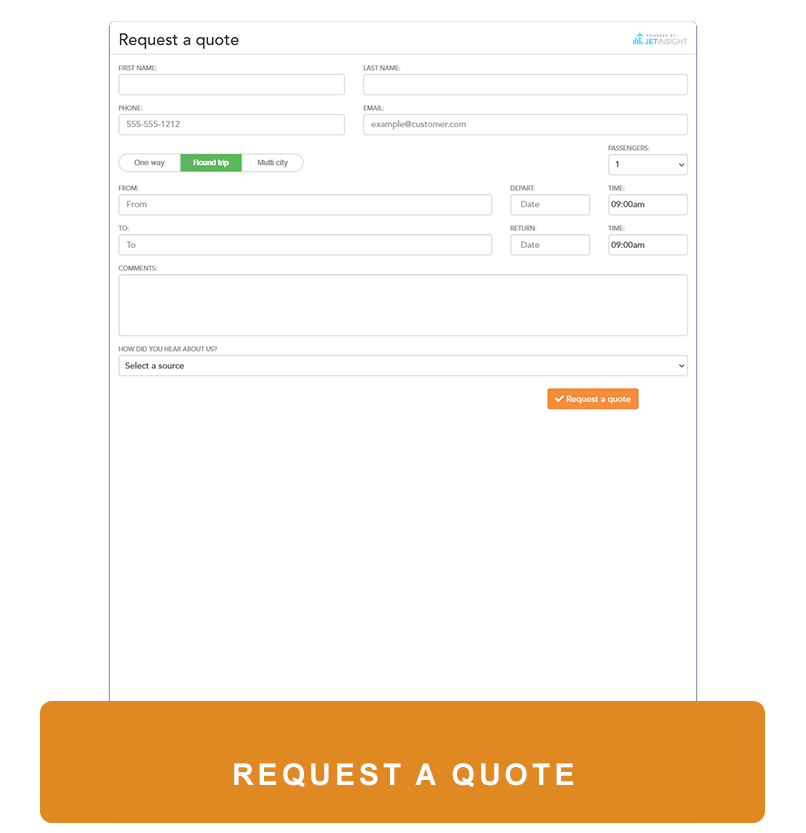 Our professional staff is ready to assist you in booking your private jet or turbo-charged propeller charter aircraft. Let's start with some basic information to get you going.
You can also reach us by phone, text and email.
Email: info@nobleaircharter.com