Miami Boat Show 2022
Love Boats? Want to see some amazing Yachts and Boats? This years show in Miami will be held at the Miami Beach Convention Center, in addition to 3 iconic locations across Miami and Miami Beach. Show locations will include:
The Miami Beach Convention Center
One Herald Plaza
Island Gardens Deep
Harbour Sea Isle Marina
The Yacht and Boat show will start on Wednesday, February 16th and go on through Sunday, February 20th, 2022. You won't want to miss it!
Request a private charter fight to the Miami International Boat Show with Noble Air Charter.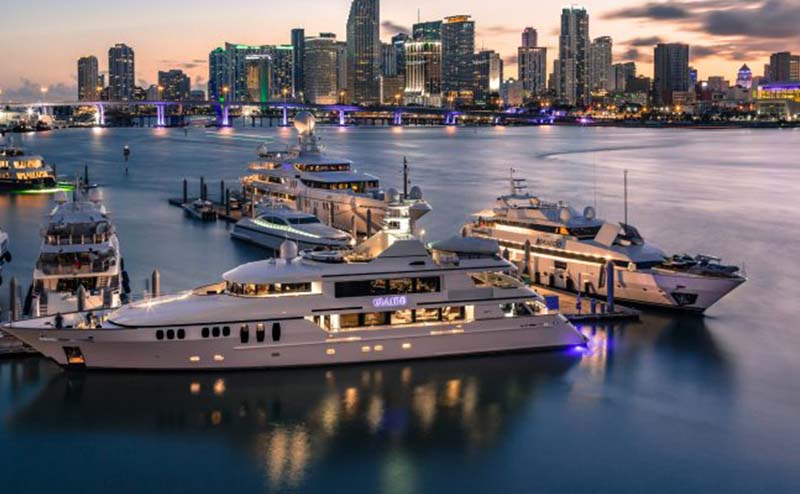 Private Jet Charters & Private Twin-Engine Turbo-Charged Prop Charters
Hassle Free
Avoid traffic and the hassle of flying out of major metropolitan airports.
No Lines
Say farewell to long lines, TSA and arriving two hours early for flights.
Convenience
Bring everyone, fly with business associates, or your family…and your pet!
Go Anywhere
Plan a trip anywhere with Noble Air Charter. We'll help book travel globally.
Begin Your Booking
Begin Your Booking
Our professional staff is ready to assist you in booking your private jet or turbo-charged propeller charter aircraft. Let's start with some basic information to get you going. 
You can also reach us by phone, text and email.
Office: (305) 685-9634
Fax: (305) 688-7588
Email: info@nobleaircharter.com