7+1 Passenger
Configuration
Professional
PC-12 Pilot Info
Pilatus PC 12 For Sale
The Pilatus PC-12 is world renown and one of the highest rated safety aircraft to own. Built from aviation experts in Switzerland, Pilatus shows the world why they are supreme in quality manufacturing with the Pilatus PC-12. This aircraft is a multi-mission aircraft with large rear cargo door and bigger than average landing gear for operation on unimproved strips.
Powered by a PT6A-67P engine producing 1,200 shp. This allows the PC-12 to carry up to 7 passengers and 1 crew in its pressurized cabin. With a NBAA IFR 4 passenger and full fuel range of 1,608 nm, the Pilatus PC-12 has a max cruise speed of 225 knots and a max payload of 2,357 pounds.
Looking to place your Pilatus PC-12 for sale, or in the market to buy a turboprop aircraft? You've come to the right place. We have below the best Pilatus rep that can help you in the process. Kristy is an expert Pilatus pilot and sales/buy side. See her info and how to contact her below. Find out more like Pilatus PC-12 operating costs and more.
Pilatus PC-12 Price Range
A Pilatus PC-12 can cost between $2.5million USD to $7.0million USD. Prices can vary depending on age, customizations and configuration.
Pilatus PC-12 Specifications
Range Nautical Miles: 1608
Max Payload: 2257 (lbs)
Max Cruise Speed: 285 (ktas)
Long Range Cruise Speed: 225(ktas)
Cabin Height Feet: 4 ft 10 In
Cabin Width Feet: 5 ft
Cabin Length Feet: 16 ft 11 In
Seats Executive: 7 + 1
Pilatus PC 12 Flight Time & Avg Price
"Appx prices. May vary with itinerary variables"
Each PC-12 aircraft is individually and exquisitely crafted and maintain the demanding Swiss heritage of quality. You'll appreciate the Swiss craftsmanship and attention to detail presented in the form of custom hand-sewn leather, exclusive hardwood cabinetry, and fine upholstery that abound throughout the aircraft.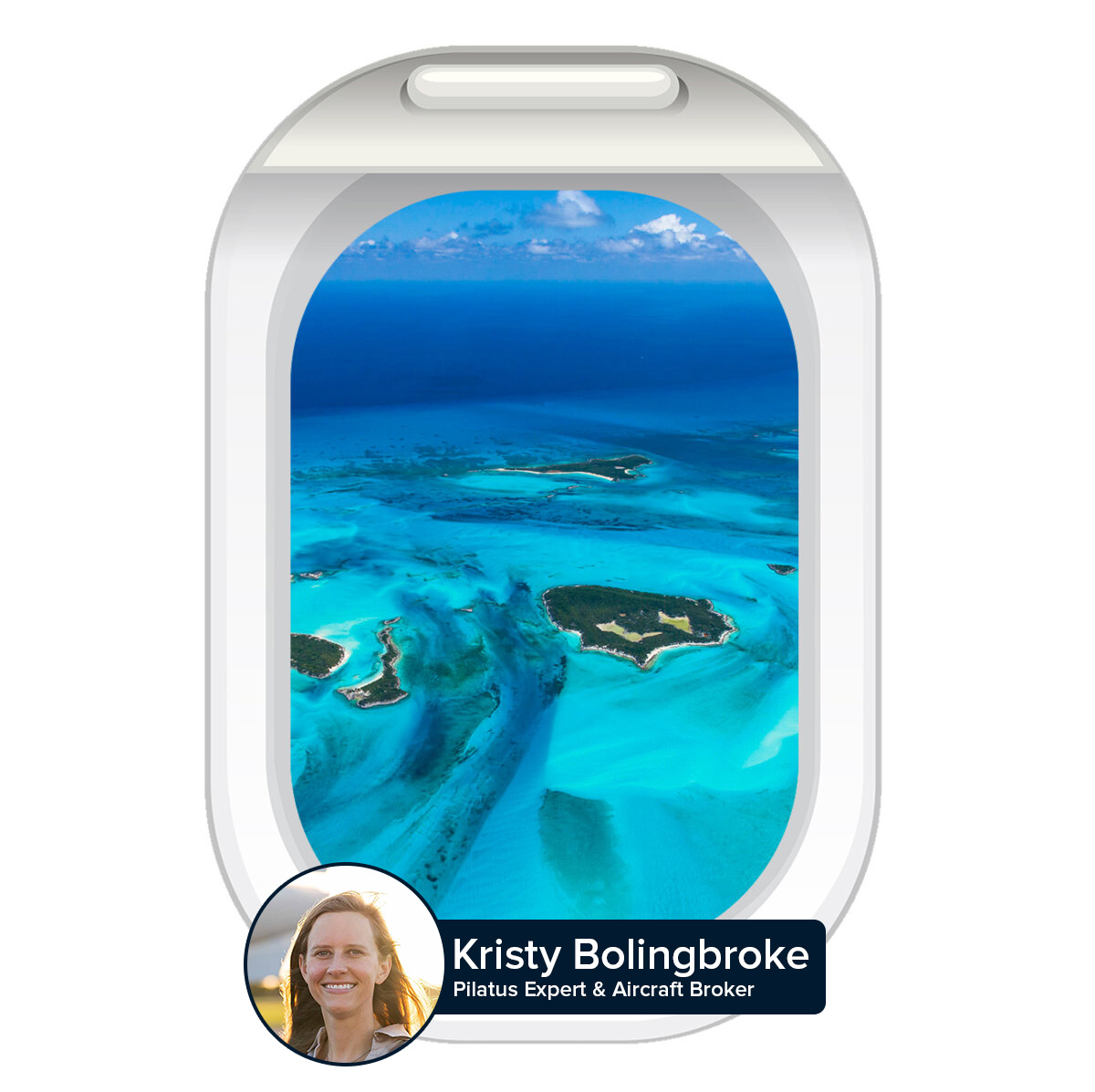 Pilatus PC 12 For Sale Expert
Kristy is a veteran Aircraft Broker and Acquisition Specialist for Pilatus brokerage & acquisition services to clients globally. She focuses on making the sales process seamless and exciting. She has successfully closed over $100 million of aircraft transactions and brokered over 40 deals during 2021 alone with Aerista.
Kristy has been actively involved with the Pilatus PC-12 for over a decade. She piloted and managed a Pilatus, flying the owner to hundreds of locations – Iceland, South America, Caribbean Islands, Aspen and even the infamous St. Barths. She was an active SIMCOM instructor, teaching Pilatus PC-12 courses and the Piper Malibu Series.
A pilot since the age of 20, KB is an ATP rated pilot, CFII/MEI, FAA Gold Seal Instructor, past CSIP Instructor and has logged over 8,000 flight hours.
Pilatus PC 12 For Sale Inquiry
Kristy can help you navigate the sales process and is one of the best resources you can have when buying or selling the Pilatus PC-12.  Call or message her directly below.
Office: (941) 720-4650
Email: kristy@aerista.com
or a Twin-Propeller Aircraft?
Our recommendations for the ideal aircraft vary based on your specific travel requirements. Typically, for distances of 250 miles or less, we suggest a Twin-Engine Propeller aircraft. This type of aircraft is especially suitable for short runways. For longer distances and faster travel times, we suggest choosing a Jet.

Our team understands that every travel need is unique, and we're ready to provide customized solutions for your travel plans. Our fleet is diverse and equipped to cater to a range of requirements, and our pilots are highly trained professionals who prioritize your safety and comfort. No matter where your travel takes you, our company is dedicated to providing you with the highest level of service and convenience. We look forward to taking you to your destination with ease and comfort.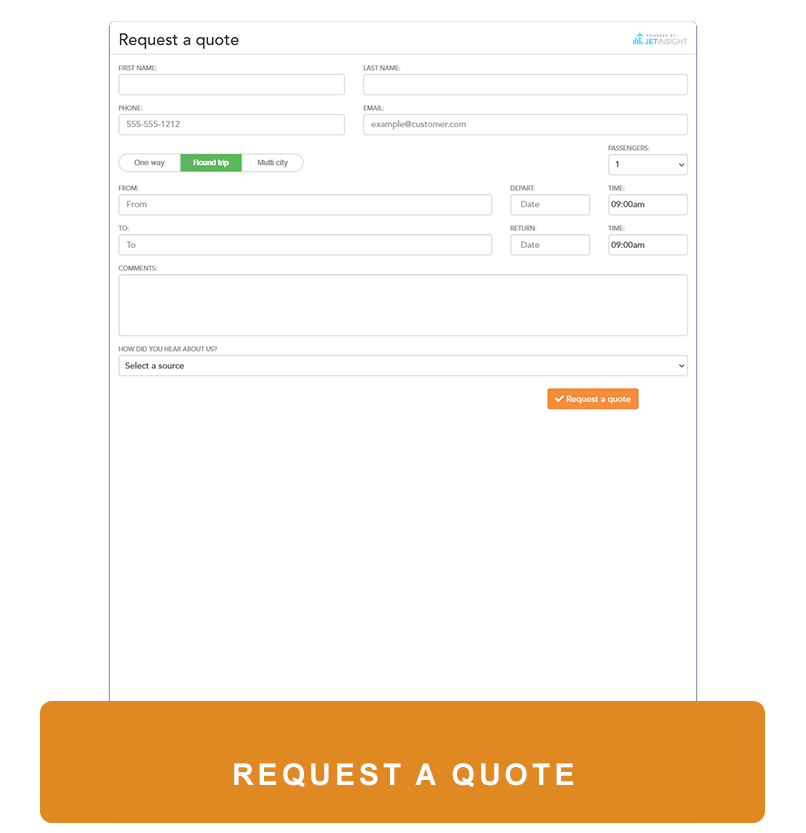 Our professional staff is ready to assist you in booking your private jet or turbo-charged propeller charter aircraft. Let's start with some basic information to get you going.
You can also reach us by phone, text and email.
Email: info@nobleaircharter.com