Portland Private Jet Charter
Like its monikers, Portland is pretty unique. It has world-renowned chefs and hundreds of food carts; art in theaters and outside on the street; the world's largest independent bookstore and highest concentration of craft breweries; a huge urban forest; and a bridge reserved for bicyclists. This isn't your typical city. If Portland wasn't so different, it wouldn't be Portland. With its heady mixture of artistic and outdoor adventures, our region is stylish and sophisticated yet remains genuine and unpretentious—a place where grey flannel and plaid flannel can coexist. And underlying the latest tech, fashion, and culinary scene is a deep sense of continuity.
Hiking in spring and early summer is a treasure hunt of color as wildflowers bloom in the meadows and mountains of Oregon, typically at their peak in May and early June. Look for blossoms on these trails and others around the state.
One of the best ways to experience the stunning Southern Oregon Coast, both in the summer and the shoulder seasons, is to grab a paddle and hit the water. The region is blessed with four pristine rivers — the Umpqua, Rogue, Chetco and Coquille — in addition to more than 140 miles of dramatic coastline. If you don't have your own raft, kayak or stand-up paddleboard (SUP), no problem. You can easily book guided trips with locals who are eager to share the South Coast's magic and mystery with you.
These aren't your typical bike journeys. Oregon Scenic Bikeways are official state-designated routes selected and curated by experts, with printable maps, GPS and signage. They are the state's best road rides, showcasing incredible, only-in-Oregon scenery — along high-desert highways, past geologic wonders, on covered bridges, next to roaring rivers, over snowy mountain passes and through charming communities. Not one Oregon Scenic Bikeway is just like the other, so we don't blame you for trying to experience them all.
Call us today to discuss your Portland, OR private jet charter needs and wishes. Let us show you the convenience and luxury that only private jet travel can offer.
Airports In Portland
Portland International Airport
Referred to by the code PDX, Portland International Airport is the main central airport in Portland, Oregon. It services flights from most of the major carriers, including Delta, Continental and Southwest, as well as flights through local carriers, such as Sea Port Airlines. Like most large international airports, PDX features parking on-site, a market area and wireless Internet access. As of March 2011, Portland International Airport recommended that all passengers arrive two hours early for domestic flights and two and a half hours early for international flights.
Portland-Hillsboro Airport
Portland-Hillsboro airport is a smaller airport used mainly by corporate clients. More than 25 local businesses use the airport for corporate long-distance travel and shuttles. The airport has a control tower, an instrument landing system and two runways, with construction on a third planned to begin in 2011. Hillsboro airport also accommodates overflow from Portland International Airport when necessary.
Portland-Troutdale Airport
The smallest airport run by the Port of Portland, Portland-Troutsdale Airport is most frequently used as a training airport. The airport hosts basic flight training classes and provides a takeoff and landing venue for recreational pilots. Airport management was seeking to expand its business class capabilities as of 2011. The airport features one runway and an FAA control tower.
Pearson Airport
Although not technically in Portland itself, Pearson Airport in Vancouver, Washington is the second-closest airport to downtown Portland, after Portland International. A smaller airport designed for smaller airplanes, such as recreational airplanes, Pearson Airport made headlines in 1905 when a dirigible landed there. Today, the airport offers hands-on flight demonstrations and is the home of both the Pearson Air Museum and the Jack Murdock Aviation Center.
Popular Portland Private Jet Charter Routes
Private Jet from New York to Portland
Private Jet from Boston to Portland
Charter Flights from Chicago to Portland
Private Plane Charter from Orlando to Portland 
Private Jet Charter from Dallas to Portland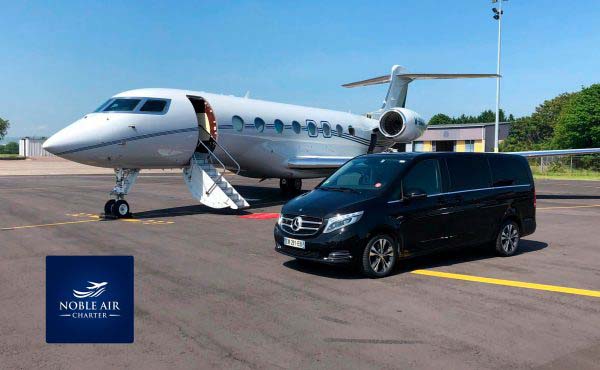 or a Twin-Propeller Aircraft?
Our recommendations for the ideal aircraft vary based on your specific travel requirements. Typically, for distances of 250 miles or less, we suggest a Twin-Engine Propeller aircraft. This type of aircraft is especially suitable for short runways. For longer distances and faster travel times, we suggest choosing a Jet.

Our team understands that every travel need is unique, and we're ready to provide customized solutions for your travel plans. Our fleet is diverse and equipped to cater to a range of requirements, and our pilots are highly trained professionals who prioritize your safety and comfort. No matter where your travel takes you, our company is dedicated to providing you with the highest level of service and convenience. We look forward to taking you to your destination with ease and comfort.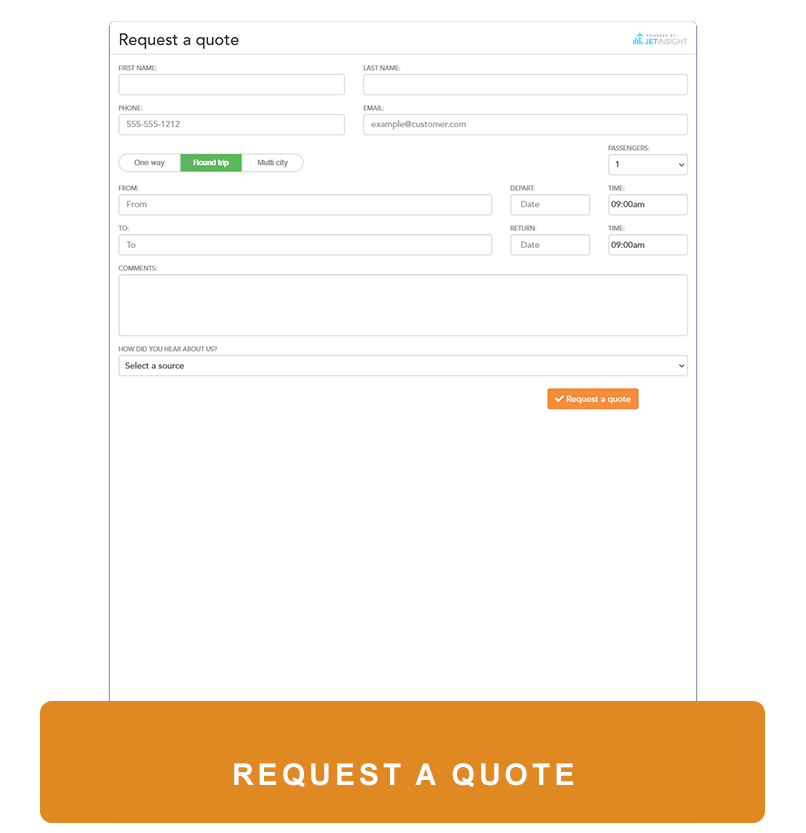 Our professional staff is ready to assist you in booking your private jet or turbo-charged propeller charter aircraft. Let's start with some basic information to get you going.
You can also reach us by phone, text and email.
Email: info@nobleaircharter.com