Puerto Rico Private Jet Charter
Rich history and culture, exceptional food, pristine beaches, majestic mountains, relaxation, adventure — all packed into one sun-kissed Caribbean paradise. La Isla del Encanto is full of people who are buena gente (which is boricua slang for the kind and friendly) and welcoming. Here, you'll feel like you are family instead of just a visitor. Around every corner, you'll find a celebration of life, a vibrant cultural experience, food for the soul, and a captivating rhythm.
Puerto Rico, officially Commonwealth of Puerto Rico, Spanish Estado Libre Asociado de Puerto Rico, self-governing island commonwealth of the West Indies, associated with the United States. The easternmost island of the Greater Antilles chain, it lies approximately 50 miles (80 km) east of the Dominican Republic, 40 miles (65 km) west of the Virgin Islands, and 1,000 miles (1,600 km) southeast of the U.S. state of Florida. It is situated in the northeastern Caribbean Sea, its northern shore facing the Atlantic Ocean. Two small islands off the east coast, Vieques and Culebra, are administratively parts of Puerto Rico, as is Mona Island to the west. Compared with its Greater Antillean neighbours, Puerto Rico is one-fifth as large as the Dominican Republic, one-third the size of Haiti, and slightly smaller than Jamaica. It is roughly rectangular in shape, extending up to 111 miles (179 km) from east to west and 39 miles (63 km) from north to south. The capital is San Juan.
Puerto Ricans, or puertorriqueños, have an intermingled Spanish, U.S., and Afro-Caribbean culture. The island's social and economic conditions are generally advanced by Latin American standards, partly because of its ties with the United States (including the presence of U.S.-owned manufacturing plants and military bases in the commonwealth). Although that relationship has become politically controversial, the vast majority of Puerto Rican voters have continued to favour permanent union with the United States, with a slightly greater number favouring the current commonwealth relationship rather than statehood. A small but persistent minority has advocated independence.
Puerto Rico is largely composed of mountainous and hilly terrain, with nearly one-fourth of the island covered by steep slopes. The mountains are the easternmost extension of a tightly folded and faulted ridge that extends from the Central American mainland across the northern Caribbean to the Lesser Antilles. Although Puerto Rican relief is relatively low by continental standards, the island sits less than 100 miles (160 km) south of a precipitous depression in Earth's crust: an extensive submarine feature of the Atlantic known as the Puerto Rico Trench, which descends to more than 5 miles (8 km) below sea level—the Atlantic's deepest point—at a site northeast of the Dominican Republic. Powerful tectonic forces that over millions of years have created these features still occasionally cause earthquakes in Puerto Rico.
Plant life is abundant and varied. Tropical rainforests cover parts of the north side of the island, and thorn and scrub vegetation predominates on the drier south side. Most of the island's original vegetation was removed through centuries of agricultural exploitation, particularly during the first two decades of the 20th century, when farm settlers and plantation workers destroyed large tracts of coastal forest and used the lumber for railroad ties and fuel. Although some woodlands have been replanted since the mid-20th century, introduced varieties of trees, shrubs, and grasses now predominate.
The scarlet- and orange-flowered royal poinciana, or flamboyant (Delonix regia), and the African tulip tree (Spathodea campanulata) are among the flowering trees that dot the mountains with patches of vivid colour against a lush green background. The Caribbean National Forest in the Sierra de Luquillo southeast of San Juan preserves rare species of orchids and the small green Puerto Rican parrot, an endangered species. Puerto Rico has more than 200 species of birds, but land animals are mostly confined to nonpoisonous snakes, lizards, mongooses, and the coquí (Eleutherodactylus portoricensis), a frog whose name is onomatopoeic with its call ("co-kee!") and which has become a kind of national mascot. Numerous varieties of fish abound in the surrounding waters, but edible and inedible species mingle together, limiting commercial fishing there.
Call us today to discuss your Puerto Rico private jet charter needs and wishes. Let us show you the convenience and luxury that only private jet travel can offer.
Airports In Perto Rico
Aguadilla BQN BQN TJBQ Rafael Hernández International Airport P-N 294,921
Ceiba RVR NRR TJRV José Aponte de la Torre Airport P-N 21,870
Culebra CPX CPX TJCP Benjamín Rivera Noriega Airport P-N 14,612
Ponce PSE PSE TJPS Mercedita International Airport P-N 91,966
San Juan / Carolina SJU SJU TJSJ Luis Muñoz Marín International Airport P-M 4,033,412
San Juan / Miramar SIG SIG TJIG Fernando Luis Ribas Dominicci Airport (Isla Grande Airport) P-N 14,106
Vieques VQS VQS TJVQ Antonio Rivera Rodríguez Airport P-N 29,022
Commercial service – nonprimary airports:
Mayagüez MAZ MAZ TJMZ Eugenio María de Hostos Airport CS 6,838
General aviation airports
Arecibo ABO ARE TJAB Antonio (Nery) Juarbe Pol Airport GA 1
Humacao X63 HUC Humacao Airport GA 0
Other public-use airports (not listed in NPIAS)
Mona, Mayagüez Mona Airport
Notable private-use airports
Boquerón, Cabo Rojo PR10 Boquerón Airport
San Juan PR34 San Juan Seaplane Base
Notable former airports:
Aguadilla TJFF Ramey Air Force Base (closed 1971, now Rafael Hernández Airport)
Boquerón, Cabo Rojo PR24 Cullingford Field
Ceiba NRR NRR TJNR Roosevelt Roads Naval Station (closed 2004, now José Aponte de la Torre Airport)
Dorado DDP Dorado Airport
Fajardo X95 FAJ TJFA Diego Jiménez Torres Airport GA
Patillas X64 Patillas Airport
Popular Puerto Rico Private Jet Charter Routes
Private Jet from New York to Puerto Rico
Private Jet from Boston to Puerto Rico
Charter Flights from Chicago to Puerto Rico
Private Plane Charter from Orlando to Puerto Rico 
Private Jet Charter from Dallas to Puerto Rico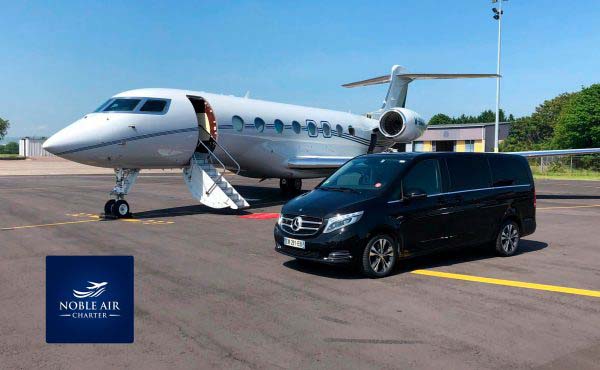 or a Twin-Propeller Aircraft?
Our recommendations for the ideal aircraft vary based on your specific travel requirements. Typically, for distances of 250 miles or less, we suggest a Twin-Engine Propeller aircraft. This type of aircraft is especially suitable for short runways. For longer distances and faster travel times, we suggest choosing a Jet.

Our team understands that every travel need is unique, and we're ready to provide customized solutions for your travel plans. Our fleet is diverse and equipped to cater to a range of requirements, and our pilots are highly trained professionals who prioritize your safety and comfort. No matter where your travel takes you, our company is dedicated to providing you with the highest level of service and convenience. We look forward to taking you to your destination with ease and comfort.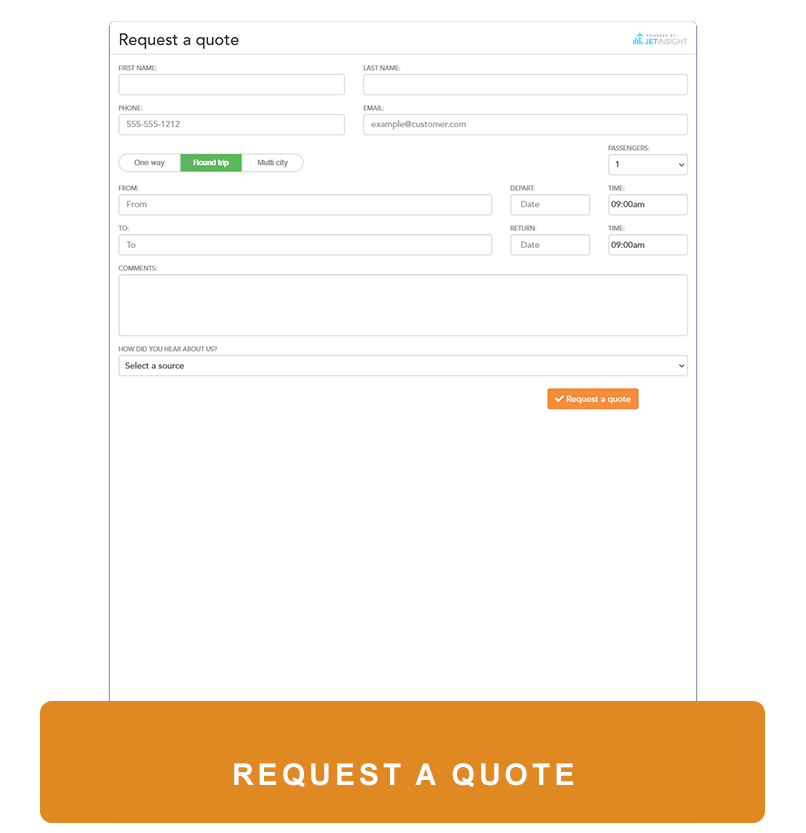 Our professional staff is ready to assist you in booking your private jet or turbo-charged propeller charter aircraft. Let's start with some basic information to get you going.
You can also reach us by phone, text and email.
Email: info@nobleaircharter.com