San Diego Private Jet Charter
California's birthplace and the first spot in the Western United States where Europeans stepped ashore, San Diego is a city with universal appeal. Of all the major Cali cities, San Diego best embodies laid-back California. Its surf culture, beckoning beaches, and postcard-perfect weather are enchanting. But don't be fooled: San Diego is a major metropolis in its own right. Its serious food scene prides itself on a blend of Michelin nods and cheap eats—no trip is complete without a fresh fish taco in La Jolla. And it's a pure paradise for families, outdoor enthusiasts, and party people who love to bar-hop the thumping Gaslamp Quarter.
The colossal aircraft carrier USS Midway speaks to this and stands as the mother of all museum ships.
San Diego's easy-going culture and miles of beach breaks may awaken the surfer dude in you, while Coronado and La Jolla have two of the best family beaches in the whole country.
Set just north of the border, the city has a Mexican influence that spreads to its delectable cuisine, and there's a deluge of culture at the museums, monuments and theatres of Balboa Park.
The area was long inhabited by the native Kumeyaay people (also known as the Diegueño by the later Spanish settlers), who lived off the land and created a proud culture. The first time Europeans visited the region was in 1542, when Portuguese explorer Juan Rodriguez Cabrillo, sailing under the Spanish Flag, claimed the bay for the Spanish Empire and named the site San Miguel.
In November of 1602, Sebastián Vizcaíno was sent to map the California coast. Arriving with his flagship "San Diego", Vizcaíno surveyed the harbor and what is now Mission Bay and Point Loma, renaming the area for the Spanish Catholic Saint, St. Didacus (more commonly known as San Diego).
San Diego was established in 1769 as the first Spanish mission in California, at the present site of Old Town. However, due to the poor nature of soils in the Old Town area, the mission was eventually relocated about five miles upriver in Mission Valley.
In the 19th century, San Diego passed from Spanish to Mexican to American hands. In 1850, a few years after the United States gained control of California, San Diego has officially designated a city. But with much of the westward expansion to California centered on the gold rush and San Francisco, American influences were slow to come to San Diego. Eventually, they did, however, and in the later decades of the 19th century, the railroad came to San Diego, resulting in further growth of the city and the establishment of Downtown and its surrounding neighborhoods.
The U.S. Navy discovered San Diego in the early 20th century and constructed a coaling station on Point Loma in 1907. Ten years later, the Naval Air Station on Coronado Island was established, and in later years the Navy would take on an increasingly important role in the city's economy. Today San Diego is home to the Navy's Pacific Fleet and is a favorite leave location for sailors.
San Diego has over 1.3 million people and serves as a hub for biotechnologies and communication tech. San Diego also benefits from tourism and conventions. The city is also becoming a favorite for those who are looking to take advantage of the climate for athleticism, and using a bicycle as a means of transportation, see By Bike section.
Call us today to discuss your San Diego, CA private jet charter needs and wishes. Let us show you the convenience and luxury that only private jet travel can offer.
Airports San Diego, CA
Towered General Aviation airports
Brown Field Municipal Airport (IATA: SDM, ICAO: KSDM, FAA LID: SDM) is located 13 miles (21 km) southeast of San Diego, along US-Mexico border.
Gillespie Field (IATA: SEE, ICAO: KSEE, FAA LID: SEE) is a county-owned public-use airport located 10 miles (16 km) northeast of the central business district of San Diego in El Cajon.
McClellan-Palomar Airport (IATA: CLD, ICAO: KCRQ, FAA LID: CRQ) is a public airport located three miles (5 km) southeast of the central business district of Carlsbad.
Montgomery Field (IATA: MYF, ICAO: KMYF, FAA LID: MYF) is located six miles (10 km) north of the central business district of San Diego.
Ramona Airport (ICAO: KRNM, FAA LID: RNM, formerly L39) is located two miles (3 km) west of the central business district of Ramona.
Non-towered General Aviation airports
Agua Caliente Airport (FAA LID: L54) is located one mile (1.6 km) northeast of Agua Caliente Springs.
Borrego Valley Airport (IATA: BXS[2], FAA LID: L08) is located three nautical miles (6 km) east of the central business district of Borrego Springs.
Fallbrook Community Airpark (FAA LID: L18) is located two miles (3.2 km) south of Fallbrook.
Jacumba Airport
Lake Wohlford
Oceanside Municipal Airport (IATA: OCN, ICAO: KOKB, FAA LID: OKB) is a public airport located two miles (3 km) northeast of the central business district of Oceanside.
Ocotillo Airport
Pauma Valley Airfield
Other notable aviation facilities
Torrey Pines Gliderport (FAA LID: CA84) is a city-owned private-use glider airport located 11 nautical miles (20 km) northwest of the central business district of San Diego.
Popular San Diego Private Jet Charter Routes
Private Jet from New York to San Diego.
Private Jet from Boston to San Diego.
Charter Flights from Chicago to San Diego.
Private Plane Charter from Orlando to San Diego.
Private Jet Charter from Dallas to San Diego.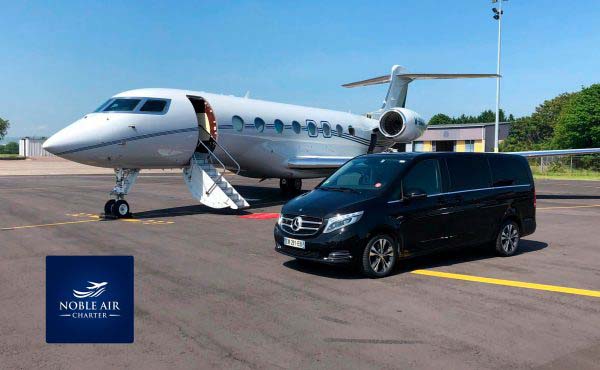 or a Twin-Propeller Aircraft?
Our recommendations for the ideal aircraft vary based on your specific travel requirements. Typically, for distances of 250 miles or less, we suggest a Twin-Engine Propeller aircraft. This type of aircraft is especially suitable for short runways. For longer distances and faster travel times, we suggest choosing a Jet.

Our team understands that every travel need is unique, and we're ready to provide customized solutions for your travel plans. Our fleet is diverse and equipped to cater to a range of requirements, and our pilots are highly trained professionals who prioritize your safety and comfort. No matter where your travel takes you, our company is dedicated to providing you with the highest level of service and convenience. We look forward to taking you to your destination with ease and comfort.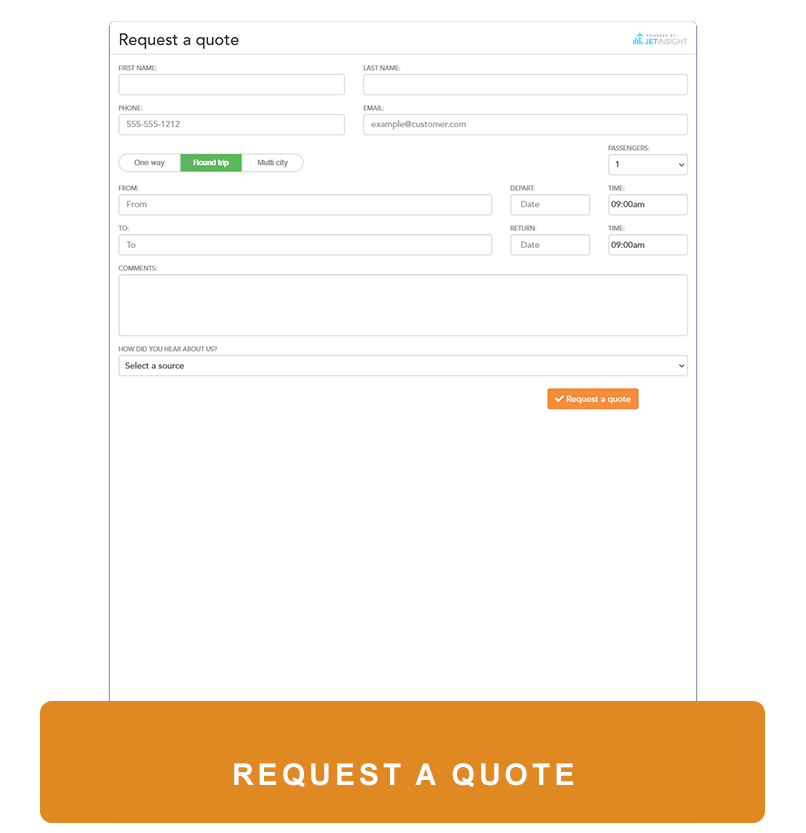 Our professional staff is ready to assist you in booking your private jet or turbo-charged propeller charter aircraft. Let's start with some basic information to get you going.
You can also reach us by phone, text and email.
Email: info@nobleaircharter.com