San Francisco Private Jet Charter
It may measure less than 50 square miles and have a population that doesn't even crack a million, but San Francisco justly ranks as one of the greatest cities in the world. Famous for grand-dame Victorians, cable cars, a dynamic waterfront, and a soaring golden bridge, this city truly has it all. With trend-defining cuisine ranging from Michelin-starred dining to outrageous food trucks; world-renowned symphony, ballet, theater, and opera; plus almost boundless outdoor adventures, San Francisco justifiably stands out as one of the ultimate must-visit cities on any traveler's wish list.
The hardest part may be deciding where to go first. (Well, that and packing for the city's famously unpredictable weather.) The Golden Gate Bridge is one of the city's most iconic landmarks; you can walk or bike across the span to the Marin Headlands. Or stay on the San Francisco side and stroll over to the San Francisco Palace of Fine Arts, the Presidio, or Lands End, a rugged, windswept playground where you can watch for whales and check out the ruins of the Sutro Baths.
Fisherman's Wharf beckons with its seafaring vibe and amazing seafood restaurants; look out across the water and you'll see another fascinating destination not to be missed, Alcatraz Island. The bustling plazas of Union Square and Ghirardelli Square offer shopping and more great dining options. The city's patchwork of distinct neighborhoods—the Mission District, Chinatown, North Beach, Haight-Ashbury, Nob Hill, and so many more—offer endless diversions both day and night.
Despite its famously steep hills, San Francisco is remarkably easy to get around. Clanging cable cars are beloved icons and a convenient way to travel between the waterfront and Union Square. Historic streetcars run along the Embarcadero with stops for Fisherman's Wharf, the Ferry Building Marketplace, and Oracle Park, home of the Major League's Giants baseball team. For an easy, affordable ride, look for one of hundreds of bike-share stations and hop on a Bay Wheels bike (or e-bike) and go.
The underground BART metro system travels within and beyond San Francisco, with routes south to San Francisco International Airport and east to Berkeley, Oakland, Pleasanton, and other communities. And San Francisco's local MUNI buses travel citywide.
Insider tips: If you plan to visit several of the attractions it can cover, consider getting a CityPASS; it includes prepaid admission to the California Academy of Sciences; a Blue & Gold Fleet Bay Cruise Adventure; a choice between the Aquarium of the Bay or the Walt Disney Family Museum, and a choice between The Exploratorium or the San Francisco Zoo and Gardens.
Another economical option is the San Francisco C3 ticket, which is good for admission into three attractions. Choose from the CityPASS options above, plus SFMoMA, Bay City Bike, and Parkwide Bike Rentals, and the de Young Museum + Legion of Honor.
Call us today to discuss your San Francisco private jet charter needs and wishes. Let us show you the convenience and luxury that only private jet travel can offer.
Airports In San Francisco
Federal airports
Moffett Field
The following airports are operated by the federal government and are not open to the public. These airports have Class D airspace.
Moffett Federal Airfield (KNUQ) in Mountain View and Sunnyvale, Santa Clara County
Travis Air Force Base (KSUU) in Fairfield, Solano County
General aviation airports
Towered
Reid–Hillview Airport, view from east
The following general aviation airports have enough traffic to have an air traffic control tower. These airports have Class D airspace.
Buchanan Field Airport (KCCR) in Concord, Contra Costa County
Hayward Executive Airport (KHWD) in Hayward, Alameda County
Livermore Municipal Airport (KLVK) in Livermore, Alameda County
Napa County Airport (KAPC) in Napa, Napa County
Palo Alto Airport (KPAO) in Palo Alto, Santa Clara County
Reid–Hillview Airport (KRHV) in San Jose, Santa Clara County
San Carlos Airport (KSQL) in San Carlos, San Mateo County
Non-towered
San Martin Airport, view from northeast
The following airports do not have control towers, but are listed by their owners as open to the public. Pilots announce runway and airspace usage via radio contact. These airports have Class E airspace for those with an FAA-published instrument approach procedure, or Class G airspace otherwise.
Angwin–Parrett Field (2O3) in Angwin, Napa County
Byron Airport (C83) in Byron, Contra Costa County
Cloverdale Municipal Airport (O60) in Cloverdale, Sonoma County
Gnoss Field (KDVO) in Novato, Marin County
Half Moon Bay Airport (KHAF) in Half Moon Bay, San Mateo County
Healdsburg Municipal Airport (KHES) in Healdsburg, Sonoma County
Hollister Municipal Airport (KCVH) in Hollister, San Benito County
Nut Tree Airport (KVCB) in Vacaville, Solano County
Petaluma Municipal Airport (O69) in Petaluma, Sonoma County
Rio Vista Municipal Airport (O88) in Rio Vista, Solano County
Sonoma Skypark (0Q9) in Sonoma, Sonoma County
Sonoma Valley Airport (0Q3) in Sonoma, Sonoma County
San Martin Airport (E16) in San Martin, Santa Clara County
Watsonville Municipal Airport (KWVI) in Watsonville, Santa Cruz County
Popular San Francisco Private Jet Charter Routes
Private Jet from New York to San Francisco
Private Jet from Boston to San Francisco
Charter Flights from Chicago to San Francisco
Private Plane Charter from Orlando to San Francisco
Private Jet Charter from Dallas to San Francisco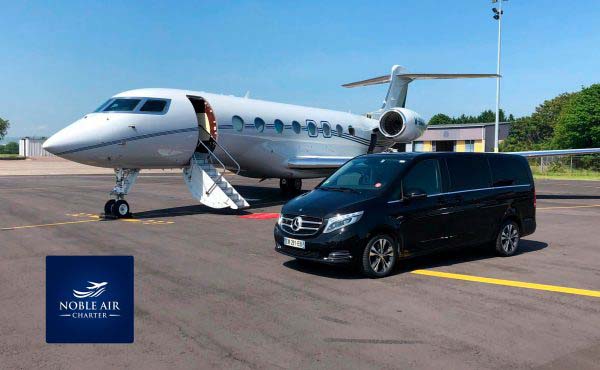 or a Twin-Propeller Aircraft?
Our recommendations for the ideal aircraft vary based on your specific travel requirements. Typically, for distances of 250 miles or less, we suggest a Twin-Engine Propeller aircraft. This type of aircraft is especially suitable for short runways. For longer distances and faster travel times, we suggest choosing a Jet.

Our team understands that every travel need is unique, and we're ready to provide customized solutions for your travel plans. Our fleet is diverse and equipped to cater to a range of requirements, and our pilots are highly trained professionals who prioritize your safety and comfort. No matter where your travel takes you, our company is dedicated to providing you with the highest level of service and convenience. We look forward to taking you to your destination with ease and comfort.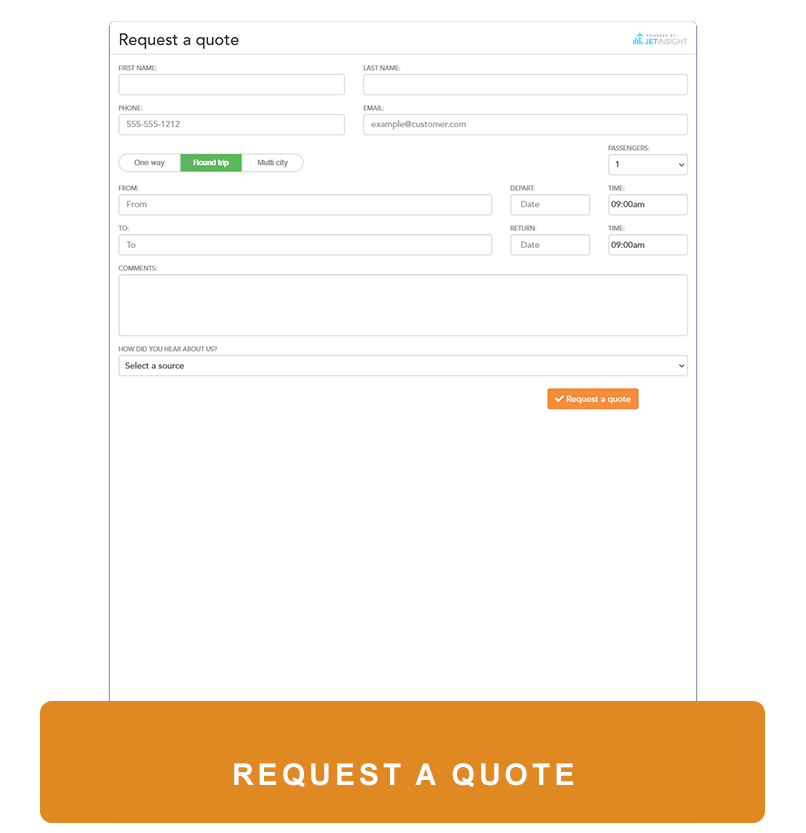 Our professional staff is ready to assist you in booking your private jet or turbo-charged propeller charter aircraft. Let's start with some basic information to get you going.
You can also reach us by phone, text and email.
Email: info@nobleaircharter.com