Scottsdale Private Jet Charter
Scottsdale is a desert city in Arizona east of the state capital Phoenix. It's known for its spa resorts and golf courses, including TPC Scottsdale. Farther north trails wind through McDowell Sonoran Preserve, a deserts-cape of hills, rock formations, and cacti. Nearby is Taliesin West, architect Frank Lloyd Wright's former home and studio. Downtown's Old Town Scottsdale has 1920s buildings and 19th-century olive trees.
In Scottsdale, auto shows are hundred-million-dollar collector auctions, equestrian events feature the world's finest Arabian stallions and polo ponies, and the shopping centers offer up exclusive goods from top designers. Even if you're not in the market to buy, simply browsing can still be exhilarating. Where would you prefer to start?
Take Artistic License
Scottsdale is home to more than 100 galleries — nearly half of which are clustered in the Scottsdale Arts District, where art aficionados stroll the streets to gaze at the latest exhibits during free weekly ArtWalks. A few miles to the northeast, architect Frank Lloyd Wright's winter home and desert laboratory, Taliesin West, hosts walking tours and workshops, providing visitors insider access to the public and private rooms and grounds of this National Historic Landmark.
Indulge Your Senses
Five-star service is standard at Scottsdale's luxury resorts. Stroll from your suite to the spa for a body scrub and massage inspired by local ingredients, or order afternoon refreshments from the comfort of a poolside cabana. The concierge will make some calls to get you the best available table for dinner, whether your preferred restaurant is on- or off-site.
Play the Ace of Clubs
Scottsdale is known for being a fantastic golf destination, with greens and galleries that are popular with players and spectators alike. Every winter, TPC Scottsdale plays host to the Waste Management Phoenix Open tournament, where the 16th hole of the Stadium Course is dwarfed by the 20,000-seat grandstand constructed for fans. If you're looking for a more quietly challenging round, schedule a tee time at your choice of more than 200 other golf courses in Scottsdale.
Get Back to Nature
The Valley of the Sun is flanked by spectacular mountain parks, national forests and other wilderness areas, all with trails for hikers, mountain bikers, climbers and other recreationists. There's something for every skill and exertion level: family-friendly loop trails that wend through Sonoran Desert flora and fauna, challenging ascents up peaks with huge scenic payoffs, even backpacking wilderness excursions for more experienced outdoor enthusiasts.
Events Not to Be Missed
You don't have to be a player to enjoy many of Scottsdale's special yearly events; in fact, most of the excitement and enthusiasm at Rodeo Scottsdale and the Parada del Sol, Major League Baseball Spring Training games, and the Barrett-Jackson automotive auction come from the audiences watching the action unfold. Turns out, sometimes you can earn greater rewards by sticking to the sidelines at such spectacles.
Call us today to discuss your Scottsdale, AR private jet charter needs and wishes. Let us show you the convenience and luxury that only private jet travel can offer.
Airports In SCOTTSDALE, AR
PHOENIX SKY HARBOR INTERNATIONAL AIRPORT
Phoenix Sky Harbor International Airport is located 10 miles west of downtown Scottsdale, which means your group is only minutes from the city's finest hotels, resorts and meeting facilities. Phoenix Sky Harbor International Airport is "America's Friendliest Airport®". Sky Harbor serves nearly 45 million passengers each year and offers the following services and amenities:
Nonstop service to more than 100 domestic and 23 international destinations
More than 1,200 daily arrivals and departures, with more than 123,000 people traveling to and from Phoenix Sky Harbor
20 major airlines, including Southwest, American Airlines, United, Delta, British Airways, Condor Airlines, Eurowings, Volaris and Air Canada
Free wireless Internet in all terminals
A full-service Rental Car Center housing 14 companies under one roof with the capacity to hold 5,600 cars ready for customer pickup
Three spacious terminals that house an exciting mix of more than 58 retail shops including an onsite urgent care facility and two XpresSpa locations
68 different restaurants and bars, including local offerings like Blanco Tacos + Tequila, Barrio Café, Chelsea's Kitchen, The Parlor and The Tavern by Mark Tarbell
SCOTTSDALE AIRPORT
Conveniently located nine miles north of downtown Scottsdale and just minutes from world-class resorts, award-winning restaurants and championship golf courses, Scottsdale Airport is the ideal choice for corporate jet travel. This premier airport is one of the nation's busiest single-runway facilities, recording more than 133,000 takeoffs and landings each year. The airport's two fixed-base operators, Landmark Aviation and Scottsdale AirCenter provide superb facilities, outstanding maintenance and impeccable customer service. And thanks to the airport's new US-VISIT customs service, which features state-of-the-art biometric identification techniques, properly visa'd business travelers from all over the world can now fly into and out of Scottsdale Airport with ease.
Popular Scottsdale Private Jet Charter Routes
Private Jet from New York to Scottsdale
Private Jet from Boston to Scottsdale
Charter Flights from Chicago to Scottsdale 
Private Plane Charter from Orlando to Scottsdale 
Private Jet Charter from Dallas to Scottsdale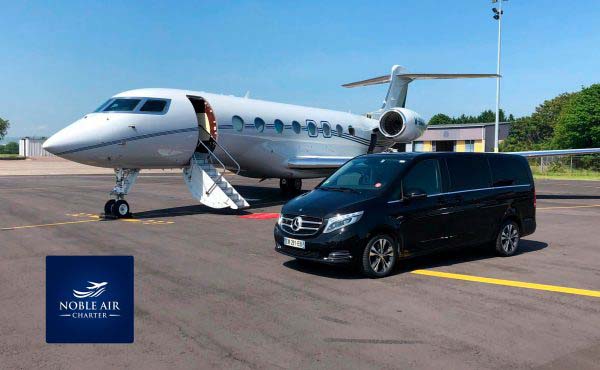 or a Twin-Propeller Aircraft?
Our recommendations for the ideal aircraft vary based on your specific travel requirements. Typically, for distances of 250 miles or less, we suggest a Twin-Engine Propeller aircraft. This type of aircraft is especially suitable for short runways. For longer distances and faster travel times, we suggest choosing a Jet.

Our team understands that every travel need is unique, and we're ready to provide customized solutions for your travel plans. Our fleet is diverse and equipped to cater to a range of requirements, and our pilots are highly trained professionals who prioritize your safety and comfort. No matter where your travel takes you, our company is dedicated to providing you with the highest level of service and convenience. We look forward to taking you to your destination with ease and comfort.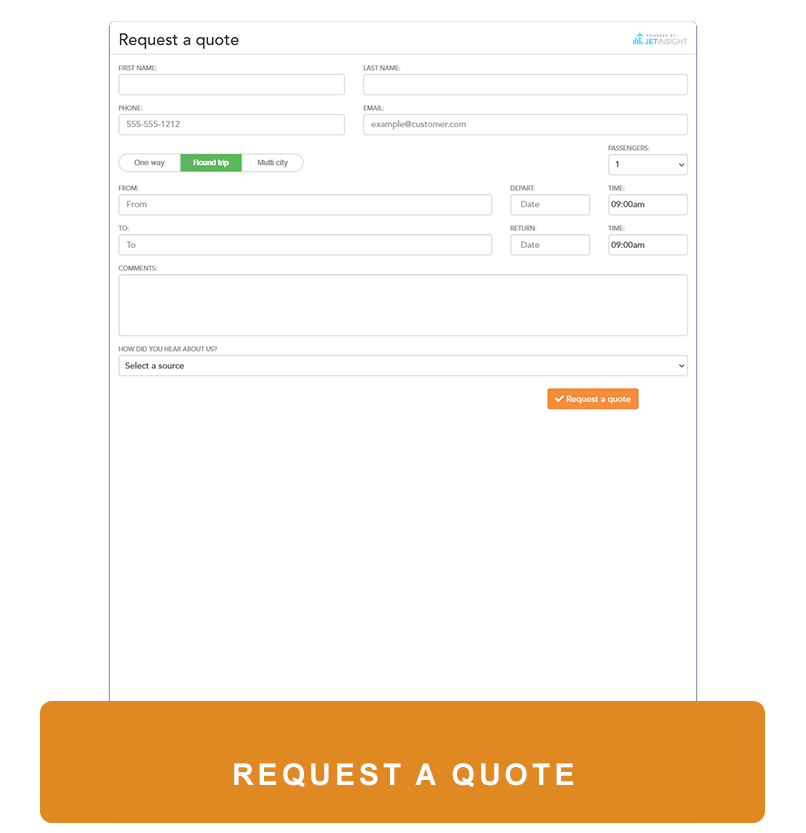 Our professional staff is ready to assist you in booking your private jet or turbo-charged propeller charter aircraft. Let's start with some basic information to get you going.
You can also reach us by phone, text and email.
Email: info@nobleaircharter.com