Vancouver Private Jet Charter
As British Columbia's largest city, Vancouver is a haven for outdoor enthusiasts and cosmopolitan adventurers alike. Framed by the Pacific Ocean and Coast Mountains, Vancouver's meandering oceanside pathways are the perfect way to explore the city. Close to 30 kilometres of uninterrupted waterfront path surround Vancouver's favourite neighbourhoods, including the seawall around Stanley Park.
The amount of terrain in British Columbia for backcountry skiing and snowboarding is staggering.
The province is a backcountry mecca, with countless route options for single- or multi-day trips. Find peace listening to your breath and the gentle glide of ski on skin track as you travel in untracked terrain. Experienced skiers and splitboarders can stay in rustic self-serve alpine huts positioned on mountaintops and traverses throughout BC, while dozens of remote lodges offer a luxurious, guided backcountry experience.
With more than 50 Nordic skiing areas across the province, it's no wonder British Columbia is a popular cross-country ski destination.
Hit the groomed track for skate and classic skiing, or venture into the backcountry to forge your own path. For a humbling experience, follow in the footsteps of Olympic champions at Sovereign Lake and Whistler Olympic Park. Many cross-country locations offer lit trails for nighttime adventures, as well as dog-friendly loops for your four-legged companion.
Snowmobiling culture thrives in British Columbia, where nearly 70 clubs maintain trail networks and sledding zones.
It's not just a fast way of getting around—it's an amazing way to reach remote, and often untapped, terrain. Snowmobile tour and rental companies abound in BC. Take an evening tour to a mountaintop hut for fondue and live music in Whistler, or hit sledding hotspots like Revelstoke, Sicamous, or Wells.
Call us today to discuss your Vancouver private jet charter needs and wishes. Let us show you the convenience and luxury that only private jet travel can offer.
Airports In Vancouver
Vancouver International Airport
Boundary Bay Airport
Vancouver Harbour Flight Centre Seaplane Terminal
Pitt Meadows Regional Airport
Victoria International Airport
Langley Regional Airport
Abbotsford International Airport
Popular Vancouver Private Jet Charter Routes
Private Jet from New York to Vancouver
Private Jet from Boston to Vancouver
Charter Flights from Chicago to Vancouver
Private Plane Charter from Orlando to Vancouver
Private Jet Charter from Dallas to Vancouver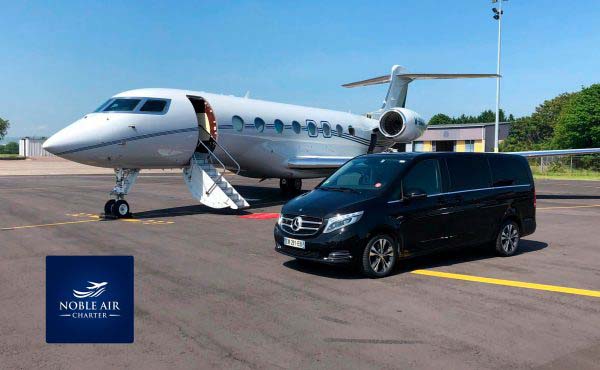 Private Jet Charters & Private Twin-Engine Turbo-Charged Prop Charters
Hassle Free
Avoid traffic and the hassle of flying out of major metropolitan airports.
No Lines
Say farewell to long lines, TSA and arriving two hours early for flights.
Convenience
Bring everyone, fly with business associates, or your family…and your pet!
Go Anywhere
Plan a trip anywhere with Noble Air Charter. We'll help book travel globally.
Begin Your Booking
Begin Your Booking
Our professional staff is ready to assist you in booking your private jet or turbo-charged propeller charter aircraft. Let's start with some basic information to get you going. 
You can also reach us by phone, text and email.
Office: (305) 685-9634
Fax: (305) 688-7588
Email: info@nobleaircharter.com