The fishing paradise known as the Florida Keys is surrounded by reefs that make perfect hiding places for Yellowtail Snapper and juvenile baitfish. When the seas are calm and the water is warm, as it is right now in September, Yellowtail are biting at the edge of the reef in 50 – 70 feet of water.
Sounds perfect, huh?
When you want to take the family fishing, that's exactly what you want to do. Fish. Not drive.
Flying is Better Than Driving
If you were to drive 3.5 hours from Miami to Key West – and back again, most of the conversation from the rear seat would go something like this…
"Are we there yet?"
"Are we almost there?"
"When are we gonna get there?"
Noble Air Charter has the cure for that back-seat chatter
Pack your fishing gear and charter a flight. We will whisk you to Key West at the tip of Florida, Exuma in the Bahamas, or any other favorite fishing destination before you know it. You'll spend more time doing what you really want to do – fish – because our right-sized aircraft can land super close to your ultimate destination.
And if you are wondering what great new equipment will help you do battle with those wily golden-striped fish, check out the Yellowtail episode of the Florida Insider Fishing Report…
Our President Jonathan Jackson makes a cameo appearance at 31:42 and explains why Noble Air Charter can offer rates that are even more affordable than you previously imagined.
When you fly with Noble Air Charter, you'll enjoy unparalleled customer service and the freedom to arrive and depart whenever you wish…
Avoid the hassle of arriving 2 hours early at major metropolitan airports.
No waiting for TSA so you can board.
Travel flexibility.
Fly with business associates, your family, and even your pet.
Deluxe concierge services attend to your every need.
Noble Air Charter offers discounted group packages too.
What are you waiting for?
Chase 'tails in Paradise! Book your Noble Air Charter flight to fish the Florida Keys and bring a cooler full of Yellowtail Snapper home with you in time to fry 'em up for dinner. Book Now!
or a Twin-Propeller Aircraft?
Our recommendations for the ideal aircraft vary based on your specific travel requirements. Typically, for distances of 250 miles or less, we suggest a Twin-Engine Propeller aircraft. This type of aircraft is especially suitable for short runways. For longer distances and faster travel times, we suggest choosing a Jet.

Our team understands that every travel need is unique, and we're ready to provide customized solutions for your travel plans. Our fleet is diverse and equipped to cater to a range of requirements, and our pilots are highly trained professionals who prioritize your safety and comfort. No matter where your travel takes you, our company is dedicated to providing you with the highest level of service and convenience. We look forward to taking you to your destination with ease and comfort.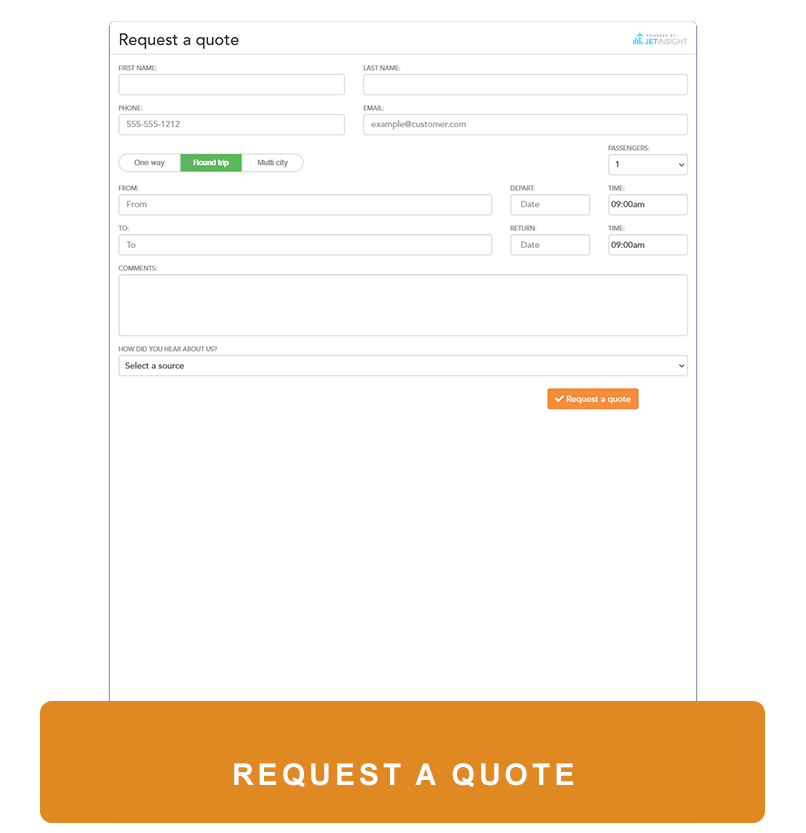 Our professional staff is ready to assist you in booking your private jet or turbo-charged propeller charter aircraft. Let's start with some basic information to get you going.
You can also reach us by phone, text and email.
Email: info@nobleaircharter.com