West End Airport
Information
Online Booking
View Flight Quotes
Flights to West End Bahamas
At Noble Air, we charter aircraft to reach destinations globally. We operate with facilities in Miami and Boston but fly, pickup, and drop off anywhere. West End Airport (MYGW) is one destination we continue to serve. This airport is located on the very western tip of Grand Bahamas, and about a 30min drive from Freeport.
West End is the oldest town and westernmost settlement on the Bahamian island of Grand Bahama. It is the current capital of Grand Bahama, contrary to the popular belief that Freeport City is the capital of the island. It is also the third largest settlement in The Bahamas with a population of 13,522 as of 2012.
Located just 56 miles east from Palm Beach, the west end is a popular destination for boaters, sun seekers, and accessing the country of The Bahamas.
West End Airport – MYGW
The West End Airport (MYGW) is a private airport which services the area guests and residences. The West End Airport opens Old Bahama Bay Resort & Yacht Harbour and the idyllic destination of West End, Grand Bahama Island to private pilots and charter operators. Just 56 miles east from Palm Beach, Florida and with a 6,500 feet paved runway.
The airport is a daytime only, VFR only, operation. No instrument approaches are available, and no night landings or takeoffs are permitted. The airport is open 7 days a week from 9 am to 5 pm. The ICAO code is MYGW and the IATA code is WTD.
Only aircraft which have been pre-approved by West End Airport Management and Bahamas ATC may land. This requires that the registration/tail number of the aircraft be submitted. To obtain approval, please contact Ashley Smith, Airport Manager, at AshleyJamesSmith1940@gmail.com or call (242-727-1335). It's probably best through WhatsApp.
Landing fees are $150 per plane. Please call ahead for special rates.
No fuel, GPU or aircraft tug services are available. Maximum aircraft landing weight limits of 20,000 lbs apply. Contact Ashley for further information.
Make sure you contact Ashley with arrival and departure as he will sometimes leave early if nothing is scheduled. He instructed us on leaving at 4pm on one of our flights, but had another lady stay to clear them through exit customs at 5pm. And other days he's stayed to check us out of customs. It will be hit or miss so it's best to clear thing sup with him and treat him right 😉 if he helps.
Flight Quote to the West End Airport

Private Aircraft Flights to West End Bahamas Prices
Noble Air Charter provides routine flights to the island and West End Airport directly.
How much are private planes to West End Airport?
This will depend on your originating destination and type of aircraft.
Note: These prices are for the entire plane.
These twin propeller aircraft can fit 6-8 passengers (depending on model)
| Leaving From: | One-Way | Round Trip Same Day | Round Trip Pickup on Different Day |
| --- | --- | --- | --- |
| Miami | $2890 | $3850 | $4850 |
| Ft Lauderdale | $2890 | $3850 | $4850 |
| Hollywood, FL | $2890 | $3850 | $4850 |
| Boca Raton | $2750 | $3825 | $4825 |
| Palm Beach | $2750 | $3800 | $4800 |
What airport is near you?
Are you looking to reach West End, Bahamas from somewhere else?
We also provide private jet flights as well from anywhere.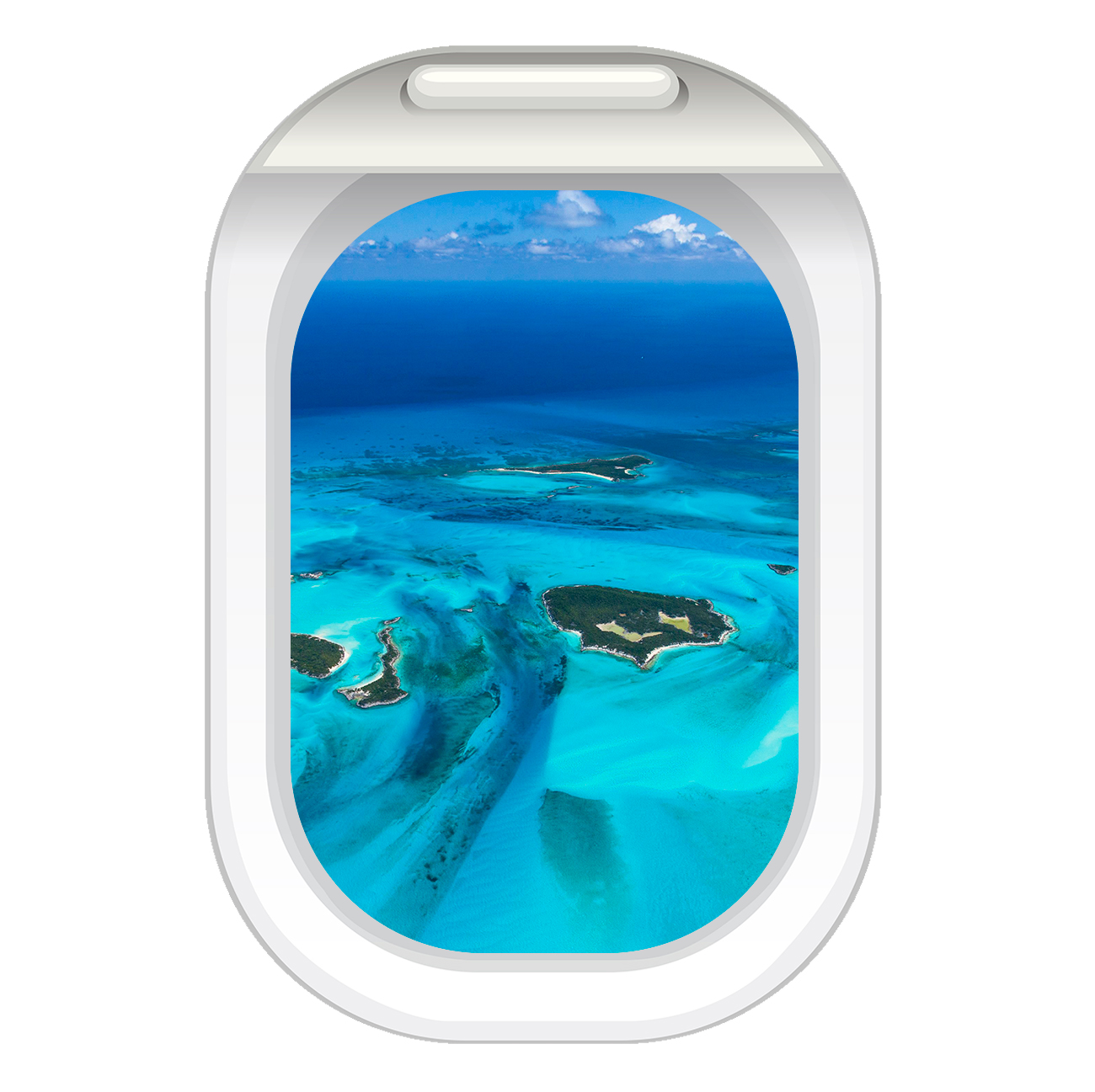 West End Bahamas Awaits
The West End is a beautiful Bahamian destination that waits for you to soak up the island life experience.
•Charter Flights to the Bahamas
Noble Air Charter can help you book your private air charter needs from any airport to the Bahamas.
or a Twin-Propeller Aircraft?
Our recommendations for the ideal aircraft vary based on your specific travel requirements. Typically, for distances of 250 miles or less, we suggest a Twin-Engine Propeller aircraft. This type of aircraft is especially suitable for short runways. For longer distances and faster travel times, we suggest choosing a Jet.

Our team understands that every travel need is unique, and we're ready to provide customized solutions for your travel plans. Our fleet is diverse and equipped to cater to a range of requirements, and our pilots are highly trained professionals who prioritize your safety and comfort. No matter where your travel takes you, our company is dedicated to providing you with the highest level of service and convenience. We look forward to taking you to your destination with ease and comfort.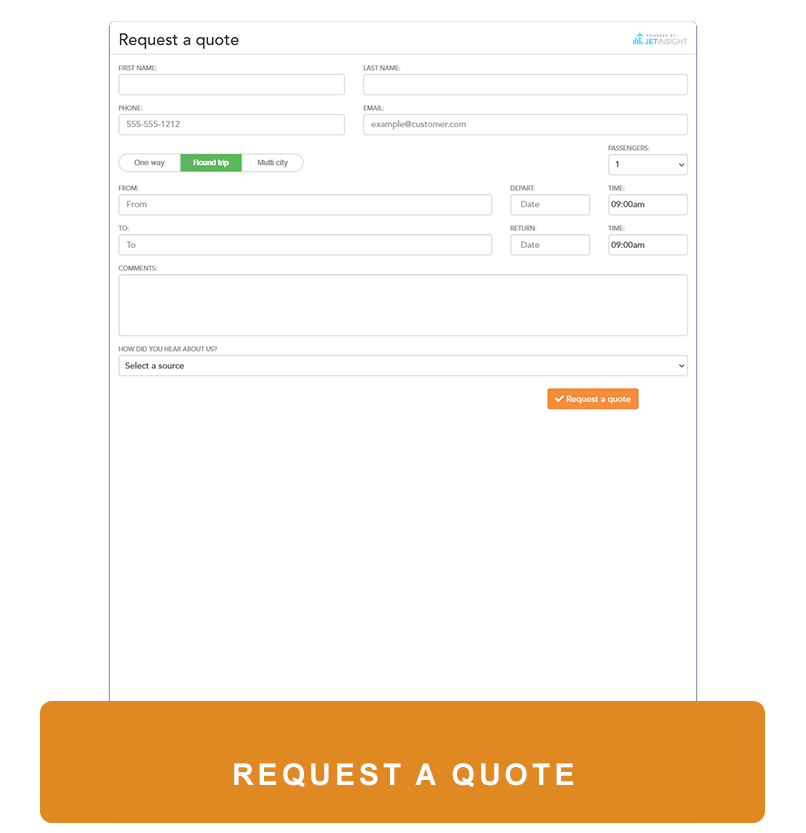 Our professional staff is ready to assist you in booking your private jet or turbo-charged propeller charter aircraft. Let's start with some basic information to get you going.
You can also reach us by phone, text and email.
Email: info@nobleaircharter.com