New Orleans Private Jet Charter
Whether this is your first time in New Orleans or you're a seasoned visitor, the city's invigorating spirit is sure to inspire, captivate and motivate you to jump in and see and do so much.  With so many options and many things to do all the time, narrowing the playing field can be a challenge.  Think of it this way: divide how much time you have by what your priorities are – history, art, music, culture, and on and on – and then add in a little time for the spontaneous joy that is the Crescent City's calling card. Subtract a few hours for sleep, multiply your dining pleasure by at least three times a day, and you have the perfect equation for an amazing New Orleans experience.
Often called the Crown Jewel of New Orleans, the French Quarter is one of NOLA's most historic neighborhoods. But you'll find plenty of new mixed in with the old. There's a reimagined French Market, modern boutiques, and artisan cocktails mixed with beloved antique stores and old restaurants.  (Antoine's. Arnaud's. Galatoire's. Brennan's – the world would be far less flavorful without you!)
Like the Creole aristocrats lining the galleries of the Historic New Orleans Collection, the French Quarter is a timeless portrait – especially come dusk when swallows glide above the fortunetellers on Jackson Square and St. Louis Cathedral's butter-crème-colored walls reflect the fiery sunset. Ghost tours troop past mad Madame LaLaurie's mansion while neon signs stutter to life on Bourbon Street where syrupy red Hurricanes, slosh in famed 'go cups'– those plastic tumblers responsible for uncountable curbside parties. Night falls. Horse hooves clop, music throbs, and gaslights flicker in a place full of long-told legends and those waiting to be born. Create one of your own.
Always, forever, the city's music is its beating heart – especially true during Mardi Gras, Jazz Fest, and other celebrations. The musical notes of jazz, brass, R&B, soul, and many mixes fill the air along with night-blooming jasmine and other fabulous tropical fragrances. Walk down Frenchmen Street, the main artery of the Marigny neighborhood adjacent to the French Quarter, and take in the vibrant blocks of cafes, music clubs and restaurants including Snug Harbor, d.b.a., and the Spotted Cat. New Orleans has produced its share of musical giants, from greats like Louis Armstrong, Dr. John, and Allen Toussaint to contemporary acts like Trombone Shorty, Big Freedia, and Hurray for the Riffraff. Preservation Hall on Bourbon Street is always a hit but also visit the Mother-In-Law Lounge on Claiborne Avenue, Rock-N-Bowl in Mid-City, the Maple Leaf Uptown, and Vaughn's in the Bywater. These local dives and music venues will keep you dancing all night. It's all part of the magic, part of the brilliant je ne sais quoi that is found only in New Orleans.
Theater and drama are everyday occurrences in New Orleans, a city where costume closets are a must and dressing up happens on a myriad of occasions. When it comes to more serious theatrical arts, New Orleans boasts impressive firsts, from the first documented performance of opera in America, back in 1796 to the first-ever commercial movie theater, which opened 100 years later on Canal Street. The birthplace of jazz is also home to a world-class philharmonic orchestra, ballet, and other dance companies, both touring and locally-produced theater, and a rich array of museums and art exhibitions.
From historic homes and streetcar rides to above-ground cemeteries and world-class museums like the National World War II Museum, the opportunities for exploration in New Orleans are truly endless. Whether you're an art aficionado, a history buff, or just looking to experience the city's rich history and culture on a deeper level, you'll find a variety of attractions that are sure to pique your interest.
Call us today to discuss your New Orleans private jet charter needs and wishes. Let us show you the convenience and luxury that only private jet travel can offer.
Airports In Key West, FL
Airports in the Florida Keys are limited. There are two locations that can serve your flight needs.
Key West International Airport (EYW, KEYW) – is located two miles east of the city's central business district. And Naval Air Station Key West (NQX, KNQX), or Boca Chica Field, is four miles to the east.
Florida Keys Marathon Airport (MTH, KMTH) – With a slightly longer runway than Key West Intl, Marathon is often the port of entry for many charter flights to Key West. It is located about 40mi away on the iconic Overseas Highway, roughly 50minutes away to Key West by car.
Popular New Orleans Private Jet Charter Routes
Private Jet from New York to New Orleans
Private Jet from Boston to New Orleans
Charter Flights from Chicago to New Orleans
Private Plane Charter from Orlando to New Orleans
Private Jet Charter from Dallas to New Orleans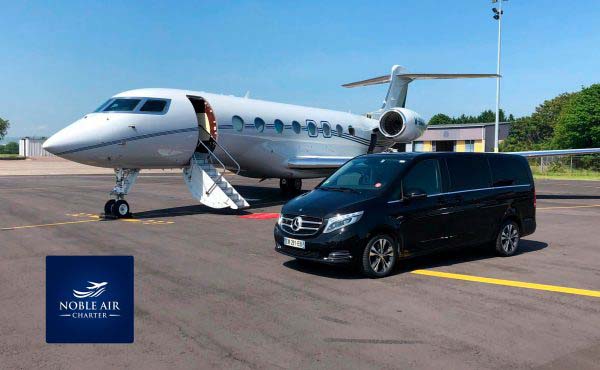 Private Jet Charters & Private Twin-Engine Turbo-Charged Prop Charters
Hassle Free
Avoid traffic and the hassle of flying out of major metropolitan airports.
No Lines
Say farewell to long lines, TSA and arriving two hours early for flights.
Convenience
Bring everyone, fly with business associates, or your family…and your pet!
Go Anywhere
Plan a trip anywhere with Noble Air Charter. We'll help book travel globally.
Begin Your Booking
Begin Your Booking
Our professional staff is ready to assist you in booking your private jet or turbo-charged propeller charter aircraft. Let's start with some basic information to get you going. 
You can also reach us by phone, text and email.
Office: (305) 685-9634
Fax: (305) 688-7588
Email: info@nobleaircharter.com