Key West Private Jet Charter
Fly direct to Key West, FL, known as "The Conch Republic," this island is perfect for a weekend tropical getaway. It's crystal blue waters and pristine beaches will seem like they're right next door.
Charter Flights to Key West, FL are one of our most popular offerings at Noble Air. We operate light jets and propeller jets locally and and have operating aircraft that can fly you down to Florida from anywhere in the world. Business, pleasure or any event, Key West is a huge destination for people everywhere.
Call us today to discuss your Key West, FL private jet charter needs and wishes. Let us show you the convenience and luxury that only private jet travel can offer.
Airports In Key West, FL
Airports in the Florida Keys are limited. There are two locations that can serve your flight needs.
Key West International Airport (EYW, KEYW) – is located two miles east of the city's central business district. And Naval Air Station Key West (NQX, KNQX), or Boca Chica Field, is four miles to the east.
Florida Keys Marathon Airport (MTH, KMTH) – With a slightly longer runway than Key West Intl, Marathon is often the port of entry for many charter flights to Key West. It is located about 40mi away on the iconic Overseas Highway, roughly 50minutes away to Key West by car.
Popular Key West Private Jet Charter Routes
Private Jet from New York to Key West – This is a highly requested route, charter flights from New York to Key West are available.
Private Jet from Boston to Key West – We have a operating hub in Boston, charter flights from Boston to Key West are available.
Charter Flights from Chicago to Key West – Run away for a weekend from the Windy City and land in beautiful Key West in under 3hrs on a beautiful private jet.
Private Plane Charter from Orlando to Key West – We have a variety of small aircraft available for this short hop across Florida. See prices below.
Private Jet Charter from Dallas to Key West – Cross the Gulf in about 2hrs and have a drink and relax in Key West before lunch.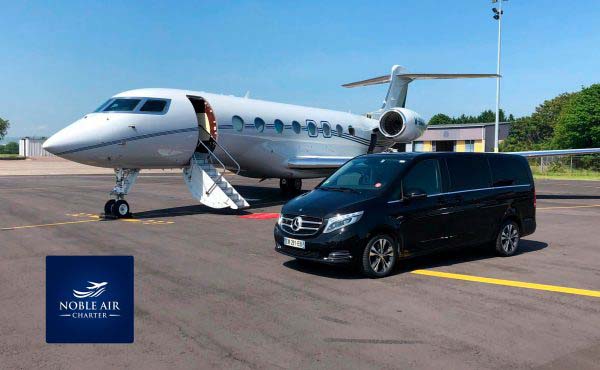 Private Jet Charters & Private Twin-Engine Turbo-Charged Prop Charters
Hassle Free
Avoid traffic and the hassle of flying out of major metropolitan airports.
No Lines
Say farewell to long lines, TSA and arriving two hours early for flights.
Convenience
Bring everyone, fly with business associates, or your family…and your pet!
Go Anywhere
Plan a trip anywhere with Noble Air Charter. We'll help book travel globally.
Begin Your Booking
Begin Your Booking
Our professional staff is ready to assist you in booking your private jet or turbo-charged propeller charter aircraft. Let's start with some basic information to get you going. 
You can also reach us by phone, text and email.
Office: (305) 685-9634
Fax: (305) 688-7588
Email: info@nobleaircharter.com